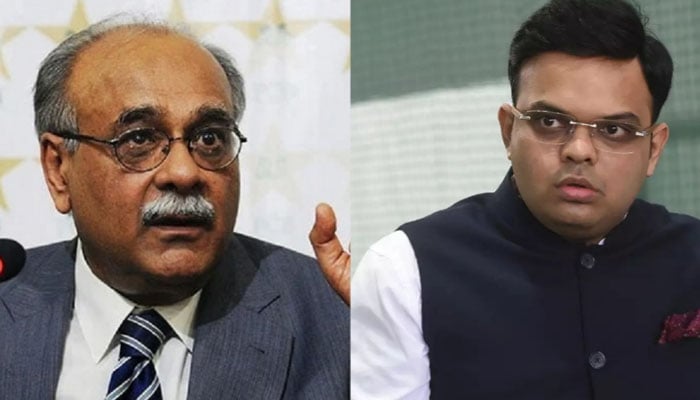 The Board of Control for Cricket in India (BCCI) is most likely to not accept Pakistan Cricket Board (PCB)-proposed hybrid model to host the upcoming Asia Cup in September this year. 

According to Press Trust of India (PTI), BCCI would not support PCB head Najam Sethi's proposal to host the Asian event via hybrid model. 
It must be noted here that PCB has offered two options in the hybrid model. In first option, India will play their matches at a neutral venue whereas all other matches will be played in Pakistan. In another option, four matches of the group stage in the first phase will take place in Pakistan whereas second phase, in which matches of Indian team followed by the next stage matches including the final, will be played at a neutral venue.

Asian Cricket Council (ACC), under the leadership of its president Jay Shah, who is also the general secretary of BCCI, held several meetings on the matter. However, the issue is still unresolved. 
The Indian news agency said that Shah, during an informal discussion with some of the continental body's members in Ahmedabad on Sunday, has made the Indian board's stance clear.

The final decision in this regard will be taken by the executive body of the ACC — a meeting of which is expected soon.
Sri Lanka, Bangladesh, Afghanistan and Nepal reportedly don't have any reservations over playing their Asia Cup matches in Pakistan. The only issue is UAE as the neutral venue as few of them think that hot weather there would not suit players and might cause injuries to the players before all-important ICC World Cup, scheduled in India in October-November this year.