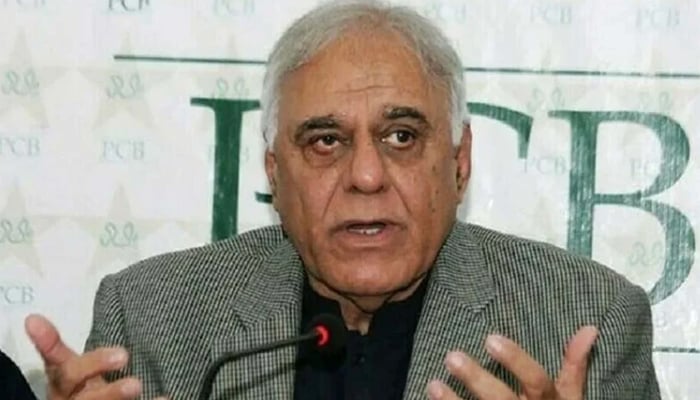 Pakistan men's team chief selector Haroon Rashid has got another role in the current cricket set-up in the country.
According to the sources, Haroon has been given an additional charge of domestic cricket. The former Test cricketer has replaced Nadeem Khan who was removed from the post soon after Najam Seth-led management committee took charge. 
Earlier this month, Khan was sacked from PCB. He was previously transferred to the women's wing a few weeks ago and also had a cut in salary.
Nadeem, who is the elder brother of the former Pakistani wicketkeeper Moin Khan, was appointed during the regime of then-chairman Ehsan Mani. He served as a Domestic Director and the Director of National Cricket Academy, formerly known as the PCB High-Performance Centre.
Nadeem appointed many domestic coaches across the country and also made a number of important decisions when the domestic system was changed during former Prime Minister Imran Khan's tenure.
Now, Haroon will be in action in three different roles. He was appointed chief selector after Shahid Afridi refused to continue with the role after three-match home ODI series against New Zealand in January this year. 
Haroon, the veteran of 23 Tests and 12 ODIs, also resigned as a management committee member after getting the chief selector's role. 

Sethi appointed Afridi as interim chief selector only for home ODI series against New Zealand. Haroon was also a part of Afridi-led selection committee which also had Abdur Razzaq and Rao Iftikhar Anjum.