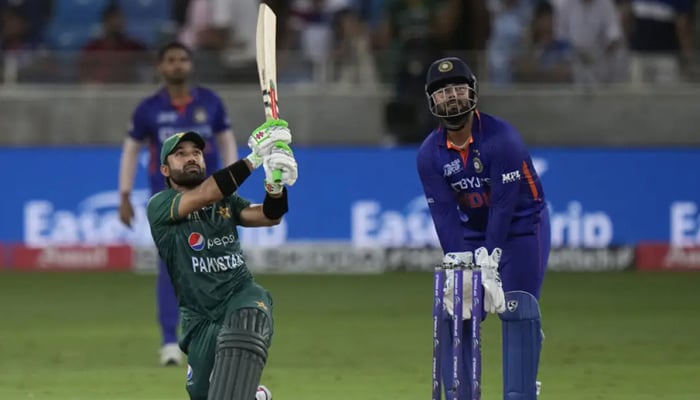 ISLAMABAD: The Asian Cricket Council (ACC) has given the green signal to Najam Sethi's hybrid model for this year's Asia Cup.
According to the hybrid model presented to the ACC by Najam Sethi following the early stalemate, Pakistan will host four to six matches of the Asia Cup. At the same time, India will play its matches on a neutral venue that also hosts other matches.
A source in the ACC has confirmed to The News from India that the Asian body has accepted the hybrid model proposed by the Pakistan Cricket Board (PCB) Management Committee Chairman Sethi in principle and without putting any extra conditions.
There was no condition set on Pakistan's participation in the October World Cup to be held in India, which still depends on the Pakistan government's approval.
"The ACC has accepted Najam's Sethi hybrid model proposal to host the Asia Cup allotted to Pakistan. According to this hybrid model, Pakistan will host four to six matches at the venue (within Pakistan) to be decided later while India will play its matches on a neutral venue," the source said.
"The ACC is expected to officially announce the decision within the next few weeks. According to Sethi's model, India's matches will be played on a neutral venue which will be decided by the ACC member countries with mutual coordination. However, even in deciding on a neutral venue, the financial aspect will be kept at the top.
"Say, India or other ACC member countries want Sri Lanka as a neutral venue, Pakistan as a host country will have the right to get a proper return of Pakistan-India matches (two or three). These must not be less than what India Board has earned by hosting the 2022 Asia Cup matches between the two countries. The amount is estimated as over half a million dollars from the two countries' matches.
"If the ACC assures that amount, the PCB will have no hesitation even to agree with Sri Lanka as a neutral venue for the rest of the matches."
The much-awaited response from the ACC, exclusively known to The News, is believed to be shared with all the Boards within the next few days.
"However, all the details will be finalised in the ACC meeting to be held shortly," the source concluded.