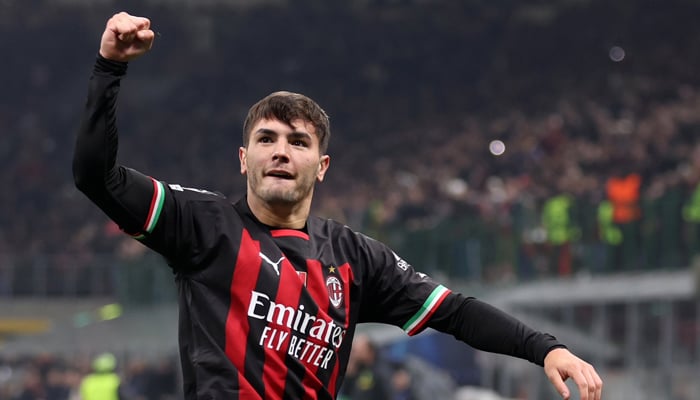 AC Milan midfielder Brahim Diaz, who is on loan from Real Madrid, has stated that is very happy and does not plan to leave the club.

The Spaniard was loaned out to the Italian club in 2020 and has featured in 122 matches for the side. 
Brahim kissed Milan's badge after scoring against Sampdoria on Saturday (May 20) in a 5-1 win. Upon asking why he kissed the badge, the midfielder said its because of what he "felt".
"I'm happy here at Milan. I feel very good at this club, then I don't know what gonna happen [with Real Madrid]," said the 23-year-old midfielder. "I kissed the badge because that's what I felt in that moment".
AC Milan coach Stefano Pioli also showed his and the club's desire to keep the Spaniard as he believes that he possesses a unique skill set.
"Brahim has unique skills and I believe the desire would be to keep him," he said.
Pioli also said that the club needs a strong striker in the summer.
"We need a strong striker to join us in the summer. De Keteleare to leave or stay? I don't know, we'll see at the end of the season," he added.
According to Sky Sports, Milan have no second thoughts about keeping Brahim and they will meet with Real Madrid's executive to discuss a permanent transfer for a fee of around €30m.
Brahim will not be a part of any negotiation between Real Madrid and Borussia Dortmund in Jude Bellingham's deal as the latter is closing in on joining the Spanish side. 
The Los Blancos are already preparing the official bid for Jude Bellingham. After personal terms were agreed on a long-term deal two weeks ago, the proposal will be sent to BVB and it will include add-ons.
Madrid will send an official bid to Dortmund very soon to sign the English midfielder. 
The announcement of left-back Fran Garcia's signing will also be made soon.