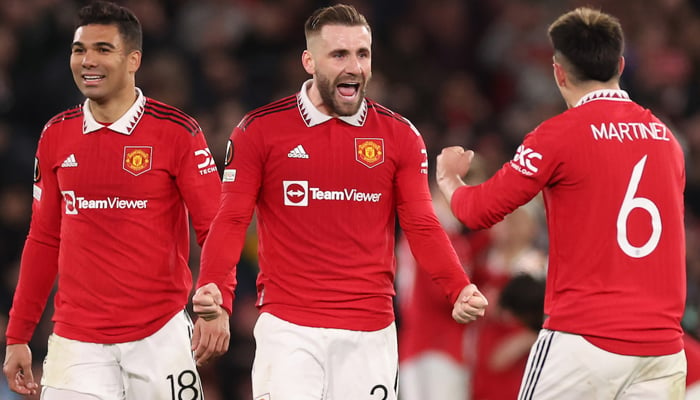 Manchester United defender Luke Shaw is confident ahead of his side's Premier League match against Bournemouth.
United are currently in fourth place on the table, one point ahead of Liverpool in fifth place. However, the Red Devils have a game in hand with three fixtures remaining in the season.
A win against Bournemouth today would help United get one step closer to sealing UEFA Champions League qualification.
"It's a really important game and it's going to be a very tough game," Shaw told club media earlier this week," Shaw was quoted as saying by Man Utd's official website.
"Bournemouth away is never easy. We just have to go in with the right attitude and right aggression and do the right things and I'm sure we can get the win there," he added.
He also spoke about his side's exit from the UEFA Europa League, which saw United get knocked out at the hands of Sevilla in the quarter-finals.
"It's been really strange to be honest – we'd much prefer to be in the Europa League but it's been good to have a little bit of rest, something different," said the United defender.
"This season has been very challenging, there have been a lot of games and not really much time to rest. Us as a team feel like we're benefiting from a whole week [of preparation].
"We've been training hard and working on what we've got to do in the game at the weekend and I think that's been good to have a longer period of training time.
"The manager can fully get his tactical ideas across on how he wants us to deliver in the games."