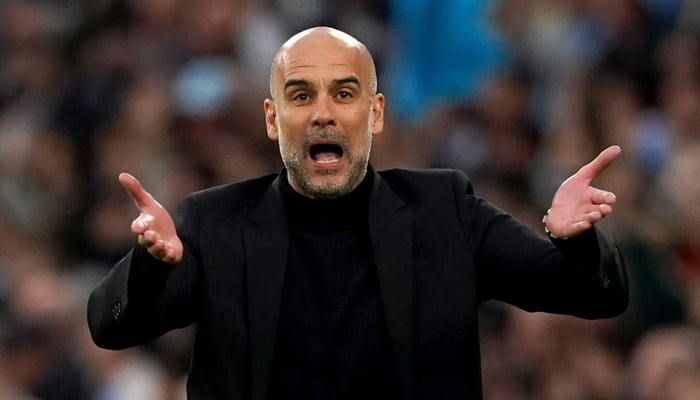 Manchester City manager Pep Guardiola is cautiously optimistic as his side looks to win the Premier League title on Sunday.
City can clinch a third successive Premier League title with a win over Chelsea at the Etihad Stadium tomorrow.
"We are satisfied to be able to play the Champions League final," Guardiola said in his press conference ahead of the game with Chelsea.
"It is non-stop and now comes the most difficult thing at the end. All the tennis players serve to win Wimbledon know it is the most difficult one.
"On Sunday, the game is in our hands to win the most important competition — the Premier League is the most important because for 11 months it's every week."
He also opened up about whether his team would celebrate if the title is secured against Chelsea.
"I don't think so. Maybe we will do a breakfast because we have a game the day after," he said.
"Chelsea deserve it. I would like to feel that we have to win to be champions, but we cannot control Nottingham. We have to win on Sunday.
"We will have time to celebrate at the end of the season.
"On Sunday, if we win we will celebrate with our people."
Arsenal are currently in second place on the table, four points behind toppers Manchester City, with two games left. The defending champions also have a game in hand.
"We have shown this season, and we are still there with two games to go. We can still be champions, against probably the best team in the history of the Premier League, for 10 months and we are still there with two games to go. We're not going to bottle that, that's for sure," Arteta said during a press conference on Friday.
"What happens next season will depend a lot on what we do, how we evolve and how we start. That prediction is very difficult to make today," he added.