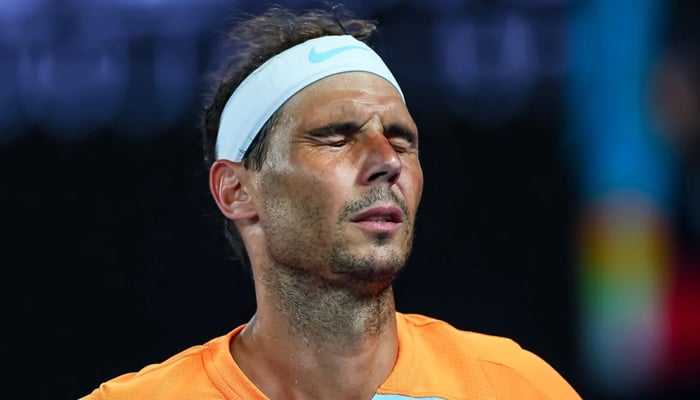 Defending champion Rafael Nadal has been ruled out of the French Open after he was not able to regain full fitness from a hip injury sustained at the Australian Open in January.
The 14-times Roland Garros winner also said that 2024 could be the final year of his illustrious career.
"I'll look to be 100% ready for next year, which I believe will be the last year of my professional career," Nadal told reporters at a press conference on Thursday.
"I'll not establish a date for my return. I'll see how my body responds and take it from there ... if I can come back until the end of the year for the Davis Cup."
Nadal, who is also known as the 'King of Clay', has featured at Roland Garros every year since claiming the first of his men's record 22 major titles in Paris in 2005.
"If I keep playing at this moment, I don't think I can be there next year... to be able to play the tournaments that I want to say goodbye to those who have supported me," Nadal said, who has a 112-3 win-loss record at the Roland Garros.
"The evolution of the injury I sustained in Australia has not gone as I would have liked. I have lost goals along the way, and Roland Garros becomes impossible.
"At this moment, I won't be able to be at Roland Garros. With what that tournament is for me, you can imagine how difficult it is."
It must be noted that the French Open starts on May 28.