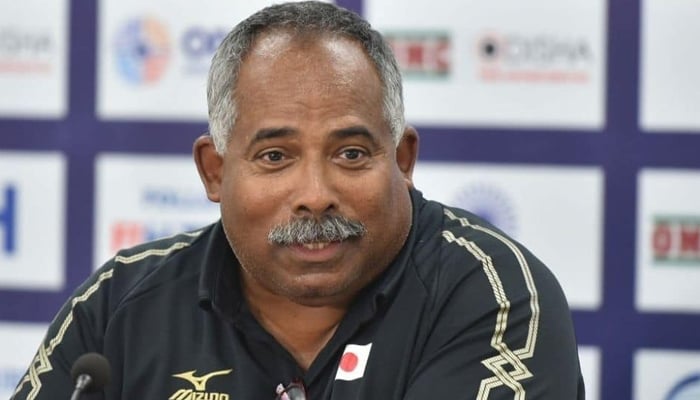 LAHORE: Siegfried Aikman has resigned as the head coach of the Pakistan men's hockey team.
According to Aikman, he was not paid his salary for the last one year which made it "impossible for him to continue working" with the team.
"A lot of promises were made but they were not fulfilled. I wanted to fulfill my commitment but it's time for me to move on," said Aikman.
The Dutch coach was roped in as Pakistan coach till 2026 in December 2021. He has previously served as coach of the Japanese team, which stunned the world by winning the Asian Games title in 2018.
The reason behind delay in releasing salary of Aikman is the rift between the Pakistan Sports Board (PSB) and Pakistan Hockey Federation (PHF).
Earlier, the four-member committee empowered to look into the PHF performance and to suggest future course of action has recommended immediate elections of the federation to help streamline affairs ahead of the Asian Games, Olympic Qualifying round and Junior Asia Cup.
The committee that met under Director General Pakistan Sports Board (PSB) Shoaib Khoso included former Olympians Akhtar Rasool, Shahnaz Sheikh, and Islahuddin Siddiqui.
In the meeting it was decided to forward recommendations to Patron in Chief, Prime Minister Shehbaz Sharif, requesting for appointment of a care-taker committee to hold free and fair elections.
One of the members of the committee told The News that the disaffiliated PHF did not bother to answer queries sent by the committee following the last meeting.
"We have shared Pakistan's performance in international hockey during the last seven years and have recommended that there is a dire need for a fresh beginning," one of the members said. "An ad-hoc or care-taker committee should be formed to hold free and fair federations elections so that Pakistan hockey should be set on a right track."
The committee also decided to write on the un-supporting behavior of the federation.
"The federation did not respond to all queries which were sent to them. The committee has been formed under the direct orders of the Prime Minister who is the Patron in Chief. The PM has got all the powers to decide on hockey affairs. The Federation's inability to cooperate with the committee is surprising," the member added.
Sohail Imran is a senior reporter for Geo News.