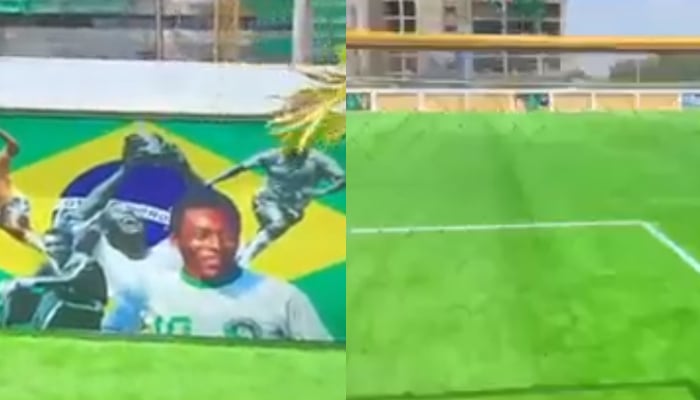 Barrister Murtaza Wahab, spokesperson of the Sindh government, has inaugurated a futsal ground in Karachi. 
Taking to Twitter, Wahab shared the video of the newly inaugurated futsal ground named after great Brazilian football Pelé. The facility is located in the Saddar area of the city. 
"The new Futsal ground developed in the area of UC 13 of Saddar Town," he wrote. 
Pelé football ground will be available to the kids for free. Futsal teams can come and play their matches. 

While reacting to this initiative, people appreciated the former administrator Karachi. 
Earlier, Wahab, under the umbrella of the Sindh government, built sports facility under the bridge. 
The sports facility was developed by the Sindh government when Wahab was the administrator of Karachi. 

After a video of an 'under the bridge' sports facility in India went viral during Ramadan this year, Wahab highlighted that they already built one before in Clifton, Karachi. Amid gossip on viral video, Wahab shared his video while playing cricket in the sports facility under the bridge. 
Murtaza was accompanied by film star Saud. "I am happy to see positive environment in Karachi during Ramadan," Murtaza had said.
"I really enjoyed my time with the boys while playing cricket. We will keep working to revive good facilities for Karachiites."