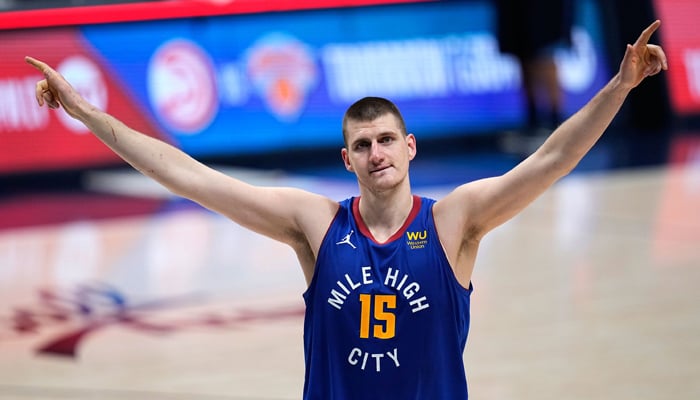 Nikola Jokic created history as he became the first player in National Basketball Association (NBA) postseason history with a 30-point triple-double and 70 percent shooting in consecutive games on Tuesday (16 May).
The Serbian star made history as he inspired the Denver Nuggets to a 132-126 victory against the Los Angeles Lakers in Game 1 of the Western Conference Finals.
Jokic finished with 34 points, 21 rebounds and 14 assists – his fourth career playoff 30-point, 15-rebound and 10-assist triple double, the most in NBA history according to ESPN Stats and Info.
Jokic's teammate Aaron Gordon had nothing but words full of praise for his teammates' technical ability,

"He makes it really simple and makes it look miraculous at the same time. It's ridiculous," he said.
Despite struggling in the early moments, Lakers came close to completing their comeback which was inspired by Anthony Davis and LeBron James.
Davis recorded points 40 points with rebounds, on the other hand, James recorded 26 points, 12 rebounds and nine assists.
Nuggets head coach Michael Malone also praised Jokic for another brilliant performance which was characterised by aggression from the start.

"We always talk about an aggressive Nikola Jokic is a very effective Nikola Jokic. A hell of a job by him," Malone told reporters after the game.
Davis, who himself produced a brilliant performance, found himself up against Jokic for much of the game and witnessed first-hand just how unstoppable he can be at times.
"I mean, he's a two-time MVP, very skilled, obviously as his numbers show. Made many tough shots," Davies told reporters.
"We just have to make it tough for him, switching up match-ups and schemes on him.
"But he's been playing well through the entire season and especially in these playoffs. You tip your hat to him."