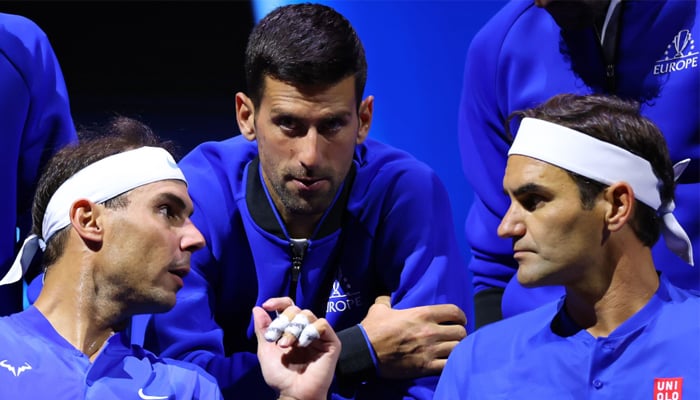 Serbian tennis player Novak Djokovic has stated that he was never friends with Roger Federer and Rafael Nadal, with whom he formed the tennis "big three" for a long time.
In an interview with Corriere Della Sera, the 22-time Grand Slam winner opened up about his relationship with Federer and the Spaniard Nadal.
"We have never been friends, between rivals it's not possible; but we've never been enemies. I've always had respect for Roger, he was one of the greatest of all time. He had an extraordinary impact, but I've never been close to him," the 35-year-old said.
Novak also talked about his relationship with Nadal, who is also considered his rival.
"Rafa is only a year older than me, we are both Gemini in the zodiac and at first we even went out to dinner twice. But even with him, friendship is impossible. I have always respected him and admired him a lot. Thanks to Federer and him I became what I am. It will unite us forever, and that's why I feel grateful to them. Nadal is a part of my life, in the last 15 years I've seen him more than my mother," concluded Djokovic.
Djokovic and Federer have shared a legendary rivalry as the two stars have faced one another for a record 50 times, with the Serbian leading the head-to-head record 27-23, including 13-6 in finals.
Djokovic and Federer faced each other 17 times at Grand Slams, five of which were championship matches and a record 11 in the semis.
Djokovic is the only player to defeat the 20-time Grand Slam winner at least once in each of the four Majors. Likewise, Federer is the only man to beat his Serbian opponent at each Major.
The Serb is currently competing in Rome Masters where he reached the quarter-final in the ongoing Italian Open in Rome after defeating Cameroon Norrie 6-3, 6-4 on Tuesday [May 16].
The 35-year-old star made his way into his 17th consecutive quarter-final in Rome.
He is currently tied with the Spaniard Nadal for the most Grand Slams in history with 22 titles each.