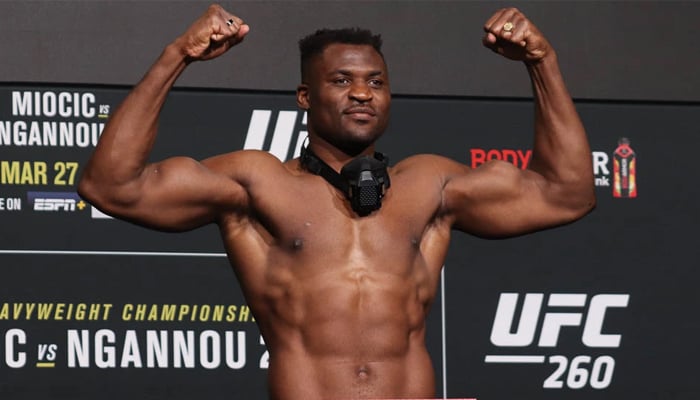 Former UFC heavyweight champion Francis Ngannou has signed a deal with the Professional Fighters League (PFL).
Ngannou is expected to pursue boxing fights outside the promotion for 2023 while also becoming chairman of PFL Africa.
The 36-year-old will fight in the league's Super Fight division, which was created to attract fighters to sign deals on favourable terms, including bigger guarantees and bigger cuts of the pay-per-view revenue.
The heavyweight is expected to make his PFL MMA debut in mid-2024.
"The past few months have been a very interesting time to understand and see the landscape but I'm very excited about this deal with the P.F.L. because they basically showed what I was expecting," Ngannou said, via the New York Times. "They didn't just show up as a promotion that was looking for a fighter, but really came as a partner that sees more value in you as a person."
Ngannou, 36, last fought on January 22, 2022 where he defended and unified the UFC heavyweight championship against Ciryl Gane.
He finished his UFC career with six straight wins, including his last two over former champions Stipe Miocic and Gane.
Ngannou refused to get into the details of his contract with PFL but did claim it's worth more than any other offer he has received during his time as a free agent.
"Let's just say, all-in, my deal with PFL is more than anyone else offered," he said during a separate conversation with The New York Times.
The former heavyweight champion made his UFC debut on December 19, 2015, where he defeated Luis Henrique in the second round. After that, Ngannou went on to win five consecutive matches before finally tasting a defeat at the hands of Stipe Miocic at UFC 226 on July 7, 2018.
The 36-year-old only lost three fights in his MMA career while recording 17 wins.