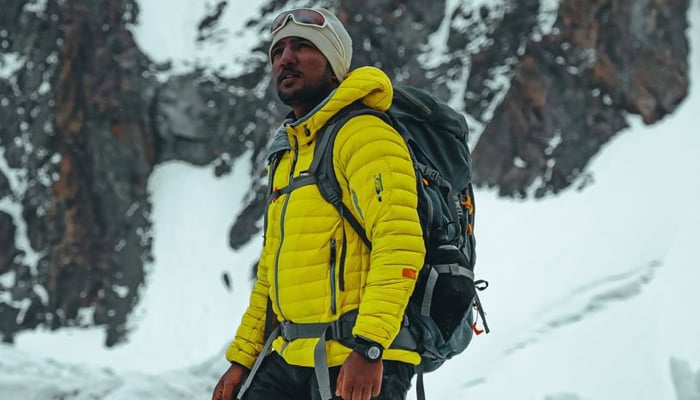 Pakistan's renowned mountaineer Sajid Sadpara achieved the unique feat of climbing world's highest peak Mount Everest without support of supplementary oxygen and assistance from Sherpas, who are considered elite mountain climbers, on Sunday in Nepal.
Sajid aims to climb all 14 eight-thousanders without the aid of supplemental oxygen. He has already summited K2 (8,611m), Gasherbrum-I (8,080m), and Gasherbrum-II (8,035m) in Pakistan, as well as Manaslu (8,163m) in Nepal, without supplemental oxygen.
Earlier, Pakistani mountaineer Naila Kiani scaled Mount Everest, becoming the second woman from the country to summit the world's highest peak.
The first female mountaineer from Pakistan to summit the peak is Samina Baig, who achieved the feat back in 2013.
On Kiani's part, she added another feather to her cap as she became the first non-Nepalese climber to scale Mount Everest this mountaineering season.
As per details, the mountaineer reached the pinnacle of the world's highest mountain, scaling up to 8,849 metres, at 8:02am on Sunday.
Besides, Kiani — a mother of two, a boxer, and a banker in Dubai — is the only Pakistani woman to scale five eight-thousanders — which now includes Mount Everest — incredibly within a span of two years. Before this, she climbed Annapurna I in Nepal, K2, Gasherbrum I and II.
She is now aiming to scale 8,516m high Lhotse, the fourth tallest mountain in her current visit to Nepal. Kiani had first gained prominence in 2018 after the images of her wedding photoshoot at K2 Basecamp went viral on social media.