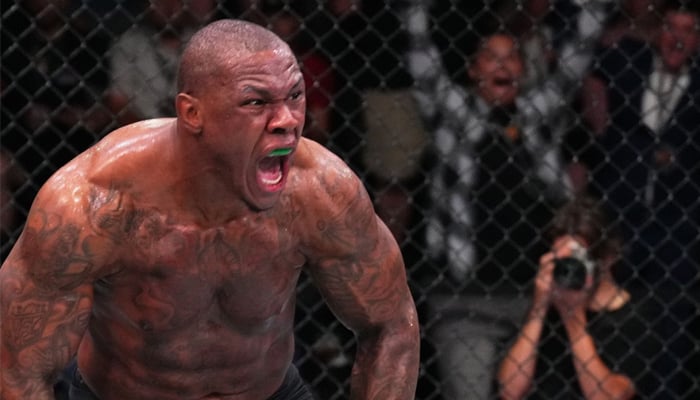 The Ultimate Fighter 29 winner Mohammed Usman is coming off a massive win over Junior Tafa, whom he defeated in the third round by a decision just a few weeks ago at UFC Vegas 71. Now, after a bit of recovery, he's looking for a fast turnaround.
"I feel like I got the job done all across the board. "It was a tough fight for me because of the eight months off from my first fight, and I had my surgery on my thumb." Usman told Cageside Press in a recent interview.
Brother of former UFC welterweight champ Kamaru Usman noted that he was in good shape for the fight, "but when you get in there, it's different. The eight months away, I felt it."
"It wasn't that you were tired, it's that when you mix that in with adrenaline, it's almost like you're powerless. So it was good. I'm glad I got the job done, that's the number one thing," he added.
Usman is looking for a fight this summer. He also confirmed that he has no injuries and is more than ready to fight again.
"We're looking at August, August turnaround," he stated. "I want to jump back in there. I don't have no injuries, God willing. I feel good. Let's go. Time waits for no one," Usman added.
The heavyweight admitted that he's still learning, and falling in love with the process. "Every fight ain't gonna be pretty, every fight ain't gonna be Guns N' Roses, man. Especially when I'm in the UFC heavyweight division."
While talking about the heavyweight division, he stated that it is an entirely different sport.
"Let's be honest, there's a lot of weight classes, a lot of divisions, but at heavyweight, in the UFC, ain't nothing pretty about what we do here man. I would love to go out and just wrestle and roll around and look good in front of these people. But it's different when you have a guy who's 260 pounds throwing a sledgehammer at you. That's a whole different sport."
"So yeah man, I want to fight two more times this year, and God willing, I'm going to go 3-0 this year, roll them over to my next year, then get into the top 15. Then start that climb. Everything's on course to be exactly where we want," he concluded.