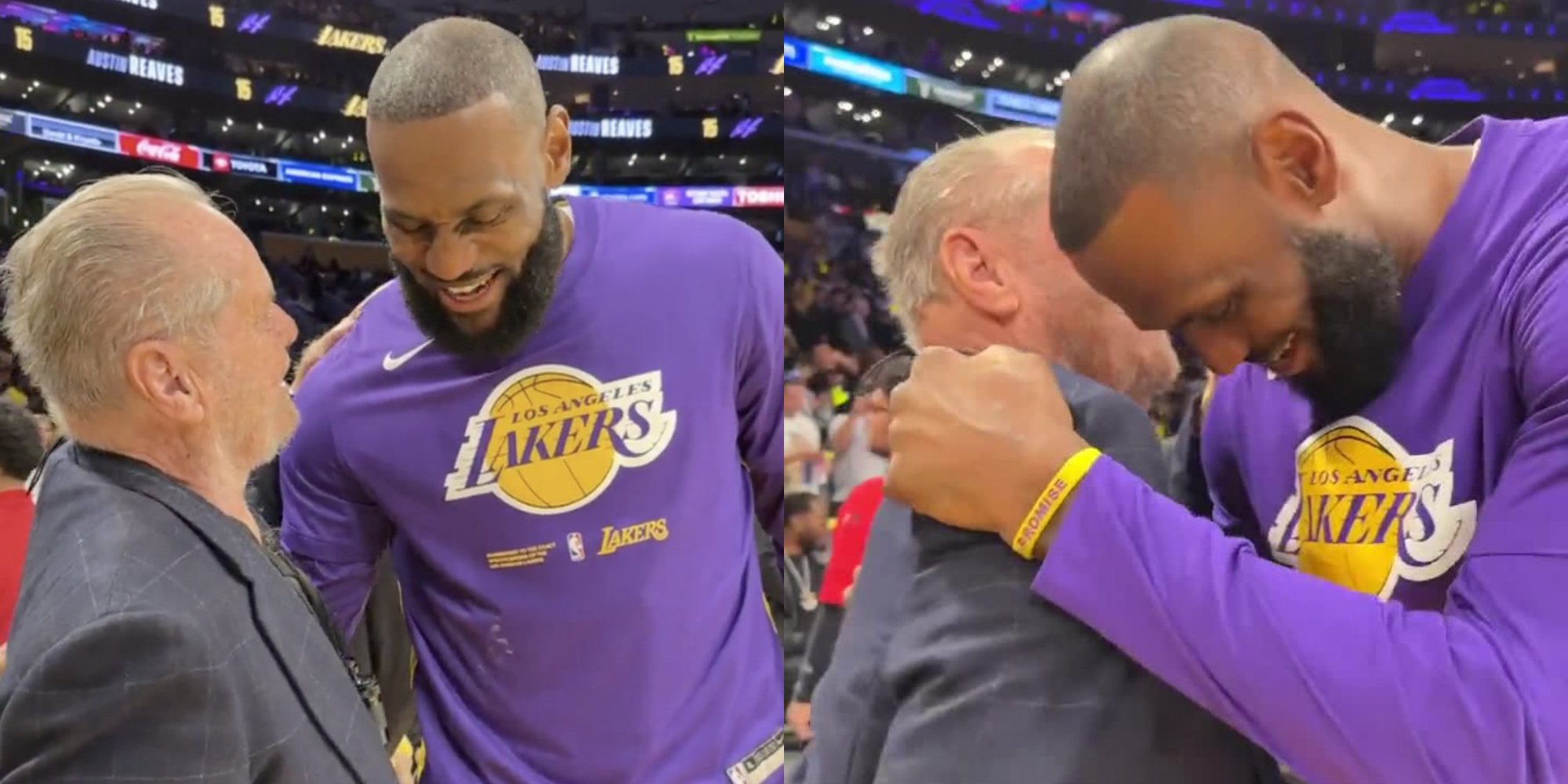 Hollywood actor Jack Nicholson was spotted during a National Basketball Association (NBA) game on Friday and exchanged warm words and a hug with Los Angeles Lakers star LeBron James.
The video of the heartfelt interaction, which took place before the NBA match between Lakers and Memphis Grizzlies, immediately went viral on social media.
Nicholson, a Lakers fan for decades, was in his courtside seat for the first time since last season´s opener in October 2021.
It must be noted that the Lakers qualified for the NBA Western Conference semi-finals by outclassing Grizzlies 125-85 to win their first-round series 4-2.
LeBron James and the Lakers will have to wait to see who they´ll face in the Western Conference semi-finals after the Sacramento Kings fended off elimination, beating the NBA champion Golden State Warriors 118-99 to force a game seven in their series.
The Lakers, who earned the Western Conference seventh seed via the play-in tournament, rebounded with a vengeance after failing to lock up the series in Memphis on Wednesday.
They dominated in every facet in one of their best performances of an often rocky season, thrilling a crowd at Crypto.com Arena.
D´Angelo Russell led the Lakers with 31 points. James finished with 22 points and six assists, and Anthony Davis had 16 points and 14 rebounds.
After they "let one go" in Memphis, Davis said, the Lakers weren´t about to miss another chance on their home floor.
"We came out with energy," Davis told ESPN in an on-court interview. "Our crowd was into it. We came out with a sense of urgency that we´re not going to let them guys come in here and force a game seven.
"We just came out with that mindset of ending it today."
The Lakers won a playoff series for the first time since winning the club´s 17th NBA title in 2020, in the Covid-protective bubble in Florida.
They fell to Phoenix in the first round in 2021 and didn´t make it to the playoffs last season. They hadn´t won a playoff series outside the bubble since 2012.
— Additional input from AFP