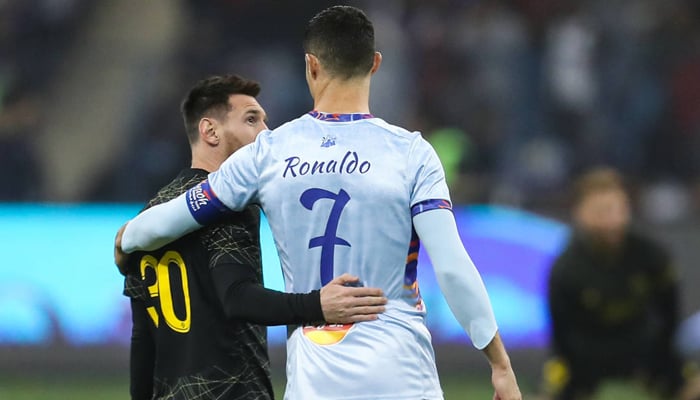 Paris Saint-Germain star Lionel Messi was offered salary of more than €400m a year by Saudi Pro League club Al Hilal on Tuesday.
According to renowned journalist Fabrizio Romano, despite the massive offer, Messi's priority is to continue in Europe for the foreseeable future.
If Messi signs with the Saudi Arabian club, it will make him the highest paid footballer player in the world.
Legendary Portuguese footballer Cristiano Ronaldo currently sits at the top of the list after he signed for Al Nassr last year in a deal believed to be worth more than €200m.
It must be noted that Messi is "much more likely" to leave PSG at the end of the season than sign a new deal, a source close to the club told AFP on Tuesday.
"The dynamics have completely changed with PSG less pushing to renew (his contract)," the source said, adding that there was "no deal, no exit yet. But exit is much more likely."
World Cup winner Messi, who will turn 36 in June, joined in 2021 on a two-year deal which expires at the end of this campaign.
On Sunday, the Argentine´s name was jeered by some PSG fans as the teams were announced prior to the 1-0 home defeat against Lyon in Ligue 1.
Supporters of the Qatar-owned club are unhappy at the malaise around the team since they were eliminated from the Champions League in the last 16 by Bayern Munich last month.
PSG have lost eight times in 18 games in 2023, a run which has seen them go out of the French Cup prematurely although they remain six points clear at the top of the French table.
"The fans have changed things completely," the source said of the chances of Messi´s deal being renewed and the supporters´ reaction at the weekend.
Messi has scored 29 goals and set up 32 more in 67 appearances for PSG in all competitions.
Yet his form has dipped since he led Argentina to glory at the World Cup in Qatar at the end of last year.
Some fans see him as a symbol of all the club have done wrong in focusing on superstar signings while failing to build a genuinely competitive team.
Messi is currently costing PSG around 40 million euros ($43.6 million) a year in wages at a time when the club have to keep in line with UEFA´s Financial Fair Play rules, although there have been suggestions they could offer him a new deal on a reduced salary.
Barcelona have been openly courting Messi, hoping to persuade the Argentine to return to the Camp Nou two years after he left the club where he won four Champions League titles. He left Barcelona when the club could not afford to renew his contract.
"I would love it if he returned," Barca vice-president Rafael Yuste said last week as he admitted there had been "contact" with Messi. 
— Additional input from AFP