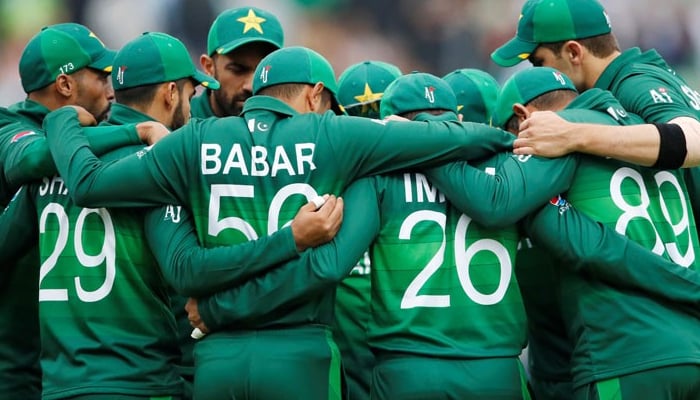 Pakistan Cricket Board (PCB) wants their matches to be played in Sri Lanka or Bangladesh during ICC World Cup 2023, Indian media claimed. 
Citing PCB source, India's top news agency, Asian News International (ANI), claimed that Pakistan has also proposed Sri Lanka alongside Bangladesh as the possible venue to play their World Cup matches this year. 
"Yes, we are thinking that we will not travel to India for World Cup matches if BCCI didn't send their team to Pakistan for Asia Cup. We want Sri Lanka or Bangladesh to host our matches, we want to play there, and not in India," ANI reported while quoting a PCB source. 

Since the BCCI had decided against sending their team to Pakistan for the Asia Cup this year, there are talks about PCB also looking forward to playing their World Cup matches outside India. 

Neither ACC nor ICC made any official statement in this regard. However, ICC's general manager Wasim Khan, who previously served as PCB's CEO, hinted at the possibility of Pakistan playing at a neutral venue during the mega event in India.
"I don't know if it would take place here in a different country but a neutral venue is highly likely. I don't think that Pakistan will play their matches in India. I think their matches will also be held at a neutral venue just like India's Asia Cup matches," Khan told a news outlet in Pakistan. 
In response to Khan's statement, a BCCI official took a dig at him. "Wasim Khan has no business talking about the neutral venue, he should stop behaving like a PCB CEO," said a top BCCI official as quoted by ANI. 
It must be noted that in October last year Pakistani cricket authorities hinted they may pull out of next year's World Cup in India, a day after officials there said they would not send a team to the 2023 Asia Cup in Pakistan.
Indian cricket board secretary Jay Shah had said that India "can't" send a team to Pakistan, adding the tournament would be moved to a neutral venue.
His announcement caught Pakistan by surprise, with officials warning it could "split" the international cricket community.
The PCB said Shah's comments "can impact Pakistan's visit to India for the ICC Cricket World Cup 2023 and future ICC Events in India in the 2024-2031 cycle".
The Pakistan board said it has not received any official communication from the ACC, and noted that hosting rights for the 2023 Asia Cup had been given to Pakistan under Shah's leadership.
Despite being considered one of sport's greatest rivalries, India and Pakistan have not met on home soil in any version of the game since 2012, and only play each other in multinational tournaments on neutral grounds.