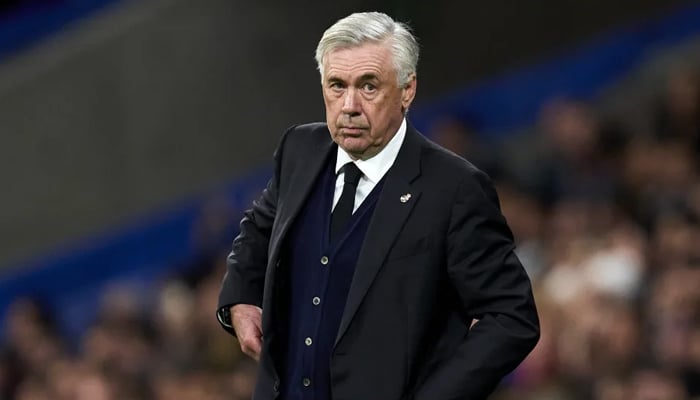 Brazilian FA (CBF) president Ednaldo Rodrigues has admitted that Real Madrid coach Carlo Ancelotti is his main target for the vacant managerial position of the national men's side.
Brazil's previous coach Tite stepped down after his side failed to go past the quarter-finals in the 2022 FIFA World Cup.
"Ancelotti is unanimously respected among players. Not only Ronaldo Nazario or Vinicius Jr but all those that have played for him," Rodrigues told Reuters in an exclusive interview.
"I really admire him for his honesty in the way he works and how constant his work is. He needs no introductions. He is really a top coach who he has several achievements and we hope he can have even more," he added.
According to Rodrigues, Ancelotti is highly regarded among the Brazilian players and the fans.
"Ancelotti is not only the players' favourite but it seems the fans' too," Rodrigues said. "Everywhere I go in Brazil, in every stadium, he is the first name the supporters ask me about.
"They talk about him in a very affectionate way, in recognition of an exemplary work he has done in his career.
"Let's have faith in God, wait for the appropriate time and we'll see if we can make it happen as we look for the new coach of the Brazilian national team."
However, Rodrigues revealed that no formal contact has been made, so far, since Ancelotti is under contract with Real Madrid until 2024.
The Brazilian FA will speak to the candidates in mid-April and are likely to announce their new coach by the end of May.
"We will be very ethical in our approach and respect the contracts that are in place. We also greatly respect the work that is done by any coach and his club to get there and make any kind of approach, it would be a lack of respect for the president of the clubs in question," Rodrigues said.
"Therefore, we have the patience to wait for the right moment so that we can hold these conversations.
"Nothing is really defined yet to say the name (of the next coach) for sure, but it's within this line, you understand? We need a coach who has the players' respect and admiration." 
It must be noted that Morocco stunned Brazil 2-1 in a friendly international on Saturday as the north African side recorded a first ever win over the five-time world champions.