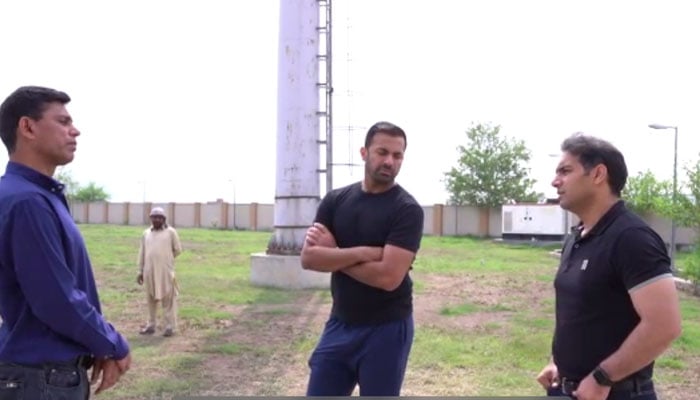 Advisor to CM Punjab on sports and youth affairs, Wahab Riaz visited cricket grounds in Lahore. 
Wahab, who took charge as sports advisor on Wednesday, is upbeat to work for the betterment of sports in the province. 
The cricketer expressed anger over the state of local cricket grounds in Lahore. He immediately directed upgradation of the grounds. 
"We will take every possible step to revamp sports grounds in Punjab," he said. "I will visit different sports facilities in the province to make sure that sports prevail here," he added. 
Wahab recently represented Peshawar Zalmi in the Pakistan Super League (PSL) season 8. 
He said that all athletes are free to come to his office. "Doors of my office are open for every athlete. They can come up to me with their issues. I will try to resolve them in my capacity," he mentioned. 
Wahab was named in Punjab's caretaker government as sports minister. He requested the provincial government to let him play the recently concluded PSL 8 before taking oath.
After getting free from PSL 8, the cricketer has now taken charge as advisor sports minister.
Wahab represented Peshawar Zalmi under the captaincy of Babar Azam in PSL 8. Wahab took 10 wickets in 11 matches this year. Overall, he is the highest wicket-taker in PSL with 113 wickets.