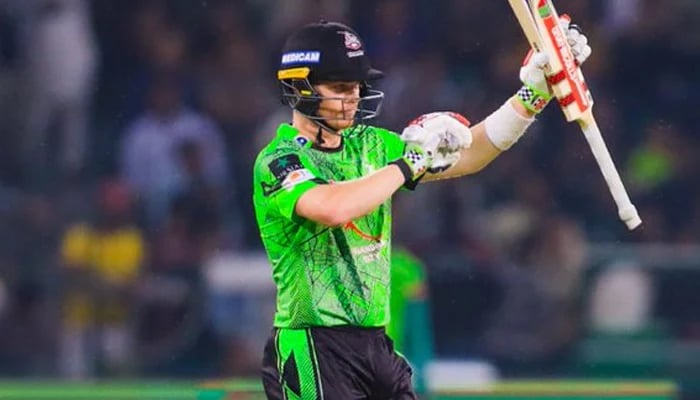 England cricketer Sam Billings has defended his decision to play in the recently-concluded Pakistan Super League (PSL) instead of touring Bangladesh with the national side.
Billings was part of the Lahore Qalandars' side, which defended its title in PSL 8.
Better financial prospects is believed to be the reason behind England's non-centrally contracted players' decision to prefer T20 leagues over national duty.
England players without a central contract earn around £5,000 for a one-day international, and £2,500 for T20 internationals, which is significantly less than the value of franchise contracts.
"Personally, the central contract situation has to resolve itself because we're seeing it more and more where opportunities if you're not centrally contracted…(are not significant)," Billings was quoted as saying by the Independent on Saturday.
"And I think it's been said by numerous people at the ECB as well – they completely agree with what the decision we made was.
"For me, you balance these situations, you look at it from all the different angles and I think it (playing in the PSL) was the best decision for me.
"I'd feel hard done by if people say I haven't put England cricket first over the last eight years, running the drinks instead of passing up these opportunities."
Billings believes that the contract situation should be resolved for the betterment of the players.
"I felt when I didn't get picked for the ODI's in South Africa, after not doing too badly in Australia, that I would do what I like to do – it probably took a little while to get to that point," Billings added.
"But I think the fundamental issue is the contract situation and the opportunities now that most of the players can get, it's a really tough ask.
"But in world cricket at the moment we've got way too much cricket going on and there needs to be that levelling out period where everyone can benefit – but there has to be a timescale for it to work."
Billings has played three Tests, 28 ODIs and 37 T20Is over the course of his career since making his debut in 2015.