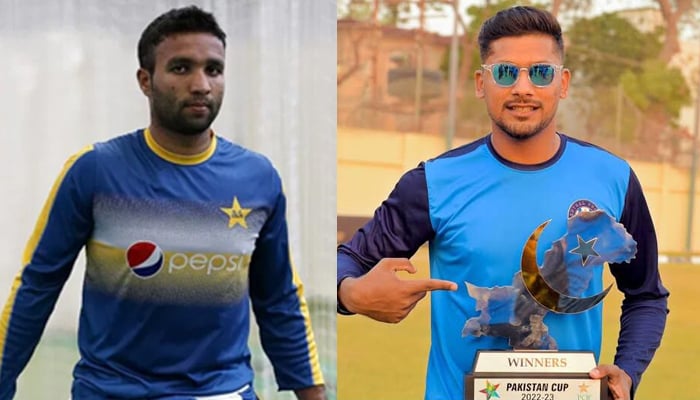 Pakistani players remained center of attraction in the first phase of players' draft for the inaugural edition of the Major League Cricket (MLC), scheduled to be played in the USA in July this year. 
After Hammad Azam and Eshan Adil, who were picked up by Indian Premier League (IPL) franchise Mumbai Indians in their overseas team MI New York, two other IPL-based franchises roped in Pakistani players. 
Sami Aslam, who left Pakistan for the USA to seek cricket career there, has been picked up by Texas Super Kings which is an overseas team of the IPL franchise Chennai Super Kings. Zia Shahzad, who played first-class cricket in Pakistan, will accompany his compatriot in the Kings' team. 
Young Pakistani cricketer Saif Badar, who also featured in Pakistan Super League (PSL), will play for Bollywood star Sharukh Khan-owned Los Angeles Knight Riders. It is an overseas team of the IPL franchise Kolkata Knight Riders. 
On the other hand, two other Pakistani cricketers - Saad Ali and Mukhtar Ahmed - were also picked up in the players' draft. They both will represent Washington Freedom in the league. 
Saad also left Pakistan in search of a cricket career in the USA. 
About MLC
MLC will be first-of-its-kind cricket tournament in America. After the USA started investing in cricket, this tournament will pave the way for shaping the sport's future in the country.
It will be a franchise-based tournament that will be played at Grand Prairie Stadium in Grand Prairie, Texas, near Dallas from July 13 to 30.
As many as six franchises are taking part in this tournament. IPL franchise Mumbai Indians bought MI New York team whereas Shahrukh Khan's Kolkata Knight Riders have Los Angeles Knight Riders in MLC. Chennai Super Kings also confirmed their franchise Texas Super Kings in the league. The other franchises include Washington Freedom, San Francisco Unicorns and Seattle Orcas.