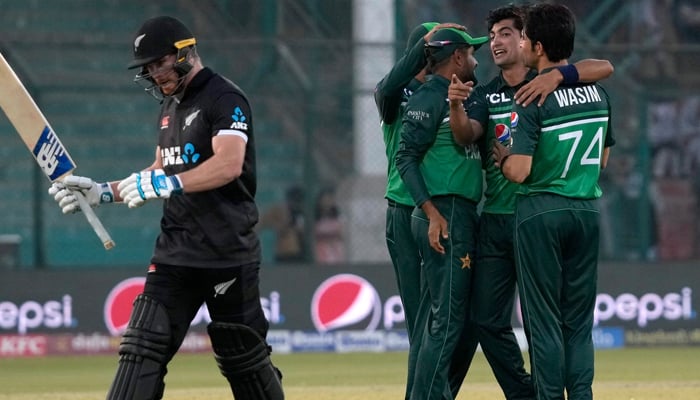 The Pakistan Cricket Board, after consulting with New Zealand Cricket (NZC), has announced the revised schedule of the upcoming home tour against the Kiwis.
Due to General Elections in Punjab on April 30, the PCB has announced to conduct matches in the province before elections date.
The five-match T20I series will start in Lahore and move to Rawalpindi in the last phase. Karachi will host four ODIs out of five in the last phase of the tour.
Lahore will host three T20Is from April 14-17. The final two T20Is and first ODI will be played from 20-26 April in Rawalpindi. Last four ODIs will be played in Karachi from 30 April to 7 May.
This is an additional tour by New Zealand and the matches will count towards ICC Team Rankings. The ODIs will help Pakistan to prepare their side for the ACC Asia Cup and ICC Men's Cricket World Cup 2023, while the T20I will assist the PCB to continue with their rebuilding of the side for the ICC Men's T20 World Cup 2024, which will be held in the USA and West Indies in June/July 2024.
Revised Pakistan v New Zealand schedule
14 Apr – 1st T20I, Lahore
15 Apr – 2nd T20I, Lahore
17 Apr – 3rd T20I, Lahore
20 Apr – 4th T20I, Rawalpindi
24 Apr – 5th T20I, Rawalpindi
26 Apr – 1st ODI, Rawalpindi
30 Apr – 2nd ODI, Karachi
3 May – 3rd ODI, Karachi
5 May – 4th ODI, Karachi
7 May – 5th ODI, Karachi