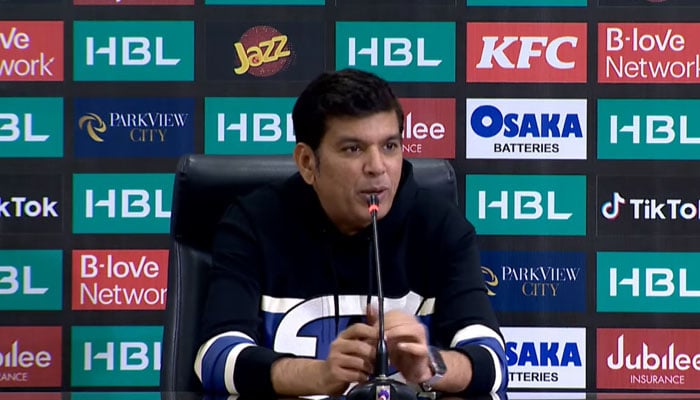 Lahore Qalandars' manager Sameen Rana credited their Player Development (PDP) behind success of their team. 
Lahore's management suffered immense criticism for their performance in first six seasons of the Pakistan Super League (PSL). Qalandars' fortune turned in the favour since Afridi took their captaincy back in 2022.
After winning the final against Multan Sultans last year, Qalandars have once against set finale with Mohammad Rizwan-led Sultans on March 18 this year.
"We suffered immense criticism initially but we believed in our process and results are in front of you," Sameen said. 
"Our PDP was criticised, people called us out for introducing it. But, our PDP products are our real success," he added. 
While talking about Shaheen's captaincy, Sameen said they always saw leadership potential in him. 
"We kept an eye on Shaheen from the very start as we saw leadership qualities in him," shared the team's co-owner. "Our team is most balanced side in the tournament and the credit goes to Shaheen," he maintained. 
Sameen is hopeful for final victory as his team is just a step away from becoming first-ever team to defend PSL title. "Multan is a tough side. We have won two matches against them this season. If we play on our strengths, we will definitely win it," he concluded.