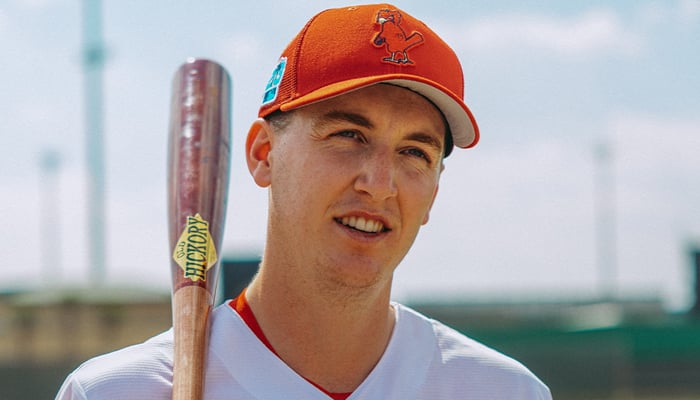 England's middle-order batter Harry Brook is determined to take his power-hitting to next level. 
On his way back from New Zealand after participating in Test series, Brook stayed in Florida to have some baseball tricks and techniques. 
The English batter joined Major League Baseball giants St Louis Cardinals for a training session. 
In a video shared by MLB Europe on Twitter, Brook can be seen having fun while practicing with a baseball stick. 
"To mark 100 days until the London Series, English cricket sensation and MLB Europe Ambassador Harry Brook swaps a flat bat for a round one to take on Spencer Owen's Home Run Challenge," MLB Europe wrote. 
"The lads there were stacked," said Brook while sharing his experience of practicing baseball. "They were massive, and they were saying all the power comes from the legs. If I was going to practise anything from there, it would be getting a stronger base and using my legs a bit more for power when I'm trying to hit in cricket," he added. 
In recent times, England have played cricket in all three formats with 'BazBall Formula'. Since New Zealand's former captain Brendon McCullum took charge as England's coach, they have played some aggressive brand of cricket. 
It must be noted here that England were recently whitewashed in three-match T20I series in Bangladesh.