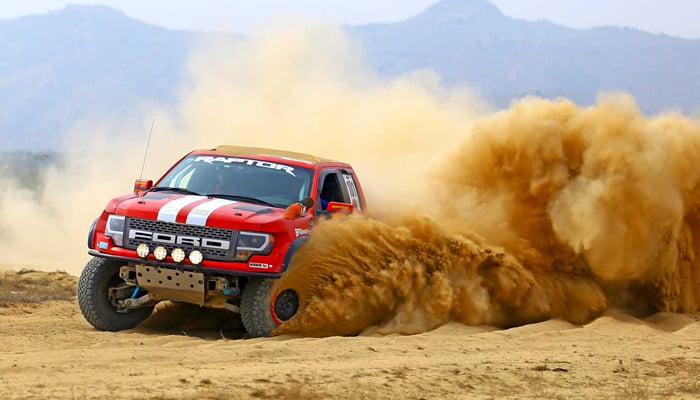 The 10th edition of the Hub Rally will roll into action on March 19 between the desert of Hub and the coastline of Gaddani. 
In a press conference in Karachi on Monday, the chief organiser of Hub Rally, Shujaat Sherwani shared the details of the upcoming edition. 
"We are glad to announce the 10th edition of Hub Rally which will take place on March 19," he shared. 
"A 30km-long track has been prepared, covering the desert and coastline of Gaddani. Once again, a tough and tricky track awaits some top racers of the country," he added. 
Sahibzada Sultan will defend his title whereas some top racers including Roney Patel, Nadir Magsi, and Naveed Wasti will be seen in action. 
Racers will compete in four classes each of prepared and stock categories. Ladies and veteran drivers will also be seen competing in their respective categories. 
Every driver in each category will have to take two lapses of a 30km-long track. The best timing will be counted as the final of each driver. 
Drivers over the age of 60 will only be able to take part in the veteran's category. A separate competition among bikers will also take place during the Hub Rally which is also dubbed as Formula One of the desert.