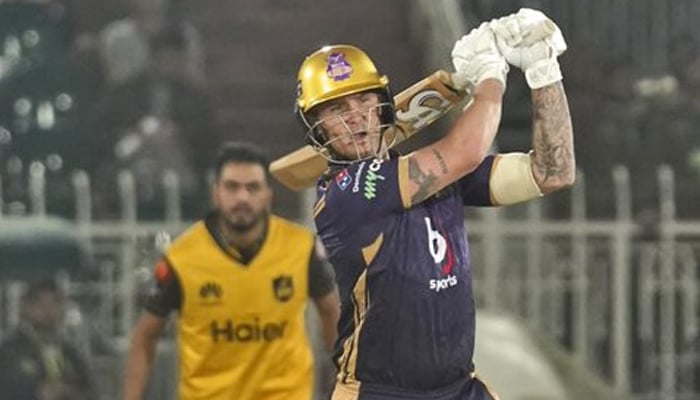 ISLAMABAD: Quetta Gladiators' top-order batter Jason Roy has termed his match-winning and record-breaking knock, unbeaten 145 runs in 63 balls, against Peshawar Zalmi as his favourite innings which he'll remember for the rest of his life.
Roy smashed five sixes and stroked 20 shots to the fence to help Quetta chase the target of 241 with 10 balls remaining.
Talking to media after the game, Jason Roy said that there was no fear of failure on his mind and that probably helped him play that innings.
"We knew, we had to win extremely convincingly and chasing 240 kind of total, we knew that was probably out of reach to win convincingly. And convincingly, I mean, in 13, or 14 overs, so I went out there and it's just one of those things, you got to pad up and all the fear of failure goes out of the window. You go out there and you just have a lot of fun. We walked out there very relaxed, we didn't feel any pressure on our shoulders at all and on that wicket with that crowd it was it was electrifying," he said.
The English cricketer said that no matter how easy and supportive the wicket is, chasing a total over 200 is always incredible.
"That's up there as one of my most favourite innings because I was there till the end. I think a lot of the time when I've been in limited overs as opening batsman, I score 100 and then I get out and they need 20 runs or so. But tonight, I was there till the end which is an incredible feeling as an opening batsman. So, for sure this will go down for me as one of my greatest," he said.
"This is my best story innings ever, yes, for sure. It was just a case of just trying to hit as many fours and sixes as possible and get close to the total and then see where we're at. But for sure my favourite innings, it'll definitely live a long time in my memory," said the top-order batter.
Jason Roy had to leave for national duty after playing first five games before re-joining Gladiators for their ninth game. While being with England side in Bangladesh, Roy had scored an ODI century on March 3.
He played his last match in Bangladesh on March 6, flew in to Islamabad on morning of 8th and played the game on same evening.
"I had a pretty tough flight. It was a few delays and stuff, got in this morning at about 7:30am. So, I'm extremely exhausted. I've had about three or four Red Bulls and two coffees and might not sleep for a long time, but I'm feeling very good and on top of the world," he said.
Roy wasn't able to score much for Gladiators in the first half of the tournament before leaving for Bangladesh to join England's ODI squad.
When asked about his performance in first half of the tournament, he said that earlier he was being too tentative.
"I think it's just a case of playing without any fear. I had no choice to go out there and just mock it. And, maybe in the other games, I was being a bit too tentative and worrying too much and kind of putting too much pressure on myself as an opening batsman for this franchise," he said.
Replying to a question, Jason Roy said that the only word to describe Wednesday's match between Zalmi and Gladiators is "incredible."

"It's a great advert for the PSL, great advert for T20 Cricket. Obviously, bowlers don't want to be turning up and playing on these wickets every single game. I remember as a kid watching games like this that really drew me to the game. And, for sure this is the sort of stuff that kind of draws the next generation of players," he said.
The top-order England batter also praised Babar Azam's batting and said that it was special for him to watch Babar score a century firsthand, though it was against Roy's side.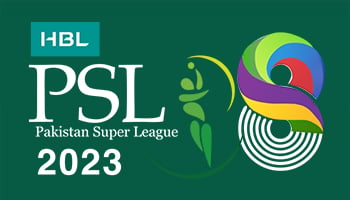 "That was incredible to watch. It's the sort of stuff I've watched on TV loads of times. The way he plays and to watch it firsthand was extremely special. He's a beautiful player to watch. And, he held extremely well from the other end with his opening partner coming through, so to watch barber firsthand was very special," he said.
"But, he could have done with getting a little less to make it a little easier for us, but it made for an incredible game of cricket and one that I'll remember for rest of my life, for sure," he concluded.