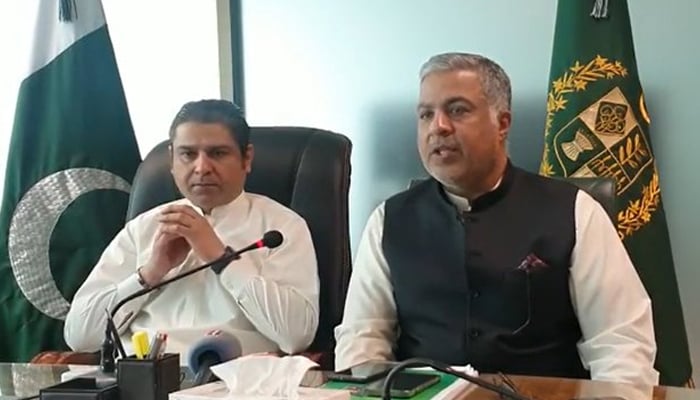 ISLAMABAD: Haroon Malik, chairman of Pakistan Football Federation (PFF) Normalisation Committee, has failed to give a specific timeline for the elections.

Malik has, however, stated that the election process at the district level will kick off on May 15.
Following a meeting with Minister for Inter-provincial Coordination (IPC) Ehsanur Rehman Mazari on Friday, Haroon whose NC tenure ends on June 30, said that the club registration phase is already over. "We have successfully conducted the club registration process that is over now. The district football association elections will now be held from May 15. As far as the PFF elections are concerned we will follow the constitution and it is not possible to hold these elections till June 30. There is a process and we will follow that," said Haroon, who has been heading the Normalisation Committee for over two years now.
When asked whether the timeline given to conduct district elections was an effort to get another extension from FIFA, the NC committee chairman said that it was up to FIFA to decide.
On the questions of problems being faced by clubs for registration with district governments, he said he would follow the PFF Constitution.
"Eight departments and four provinces are eligible to contest elections which will be held according to the PFF constitution," he said maintaining that illegal occupation of the Football activities pegged back the process.
Minister IPC reiterated that the Ministry's main objective is to hold free and fair PFF elections and hand over the PFF to the elected body.
"We have no favourites. What we want is free and fair elections to see a genuine elected body in power. The PFF funds have already been blocked through court orders. The rest is pending with FIFA. We need the release of funds in an effort to generate activities at all levels. The Ministry has gone all out to help the NC to get the Football House back," the minister said.