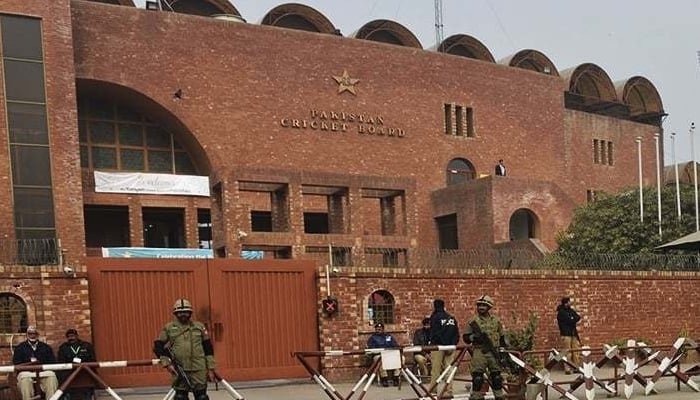 The Pakistan Cricket Board (PCB)'s patron-in-chief Shehbaz Sharif appointed Ahmed Shehzad Farooq Rana as the Election Commissioner of the board. 
On Thursday, after the notification of appointment made by country's Prime Minister, Rana, a former Deputy Attorney General and ex-Secretary of the Supreme Court Bar Association, took charge and met PCB Management Committee Chairman Najam Sethi. 
In their meeting, the two high-ups discussed the elections process which will commence with elections in approximately 50 districts.
In this regard, and in consultation with the Chair of the PCB Management Committee, Rana has appointed 13 Deputy Election Commissioners, who will be responsible for conducting free, fair and transparent elections in the districts. 
These 13 Deputy Election Commissioners are: Abdul Malik, Ahsan Ahmed Jatoi, Ch Asim Rasheed, Farhan Zia, Khalid Mitro, Khawar Mehmood, Khushal Kasi, Malik Sardar Khan, Mohsin Shabbir Bhatti, Mubashar Maqsood Jaffar, Mukesh Kumar, Shahbaz Yar Khan and Shahid Qayum.
Mr Najam Sethi: "I congratulate Mr Rana on his appointment as the PCB Election Commissioner. This is one of the most important and critical appointments as we embark upon democratising the PCB by having elected representatives on the Board of Governors. I wish Mr Rana all the best and assure him of my complete support in this process."
Ahmed Shehzad Farooq Rana: "I want to thank the PCB Patron for assigning me this responsibility. I aim to deliver my obligations without any fear or favour in an open and transparent manner. I will now set election timelines and aim to work closely with the Deputy Election Commissioners to complete the process so that elected representatives can be appointed to the Board of Governors."