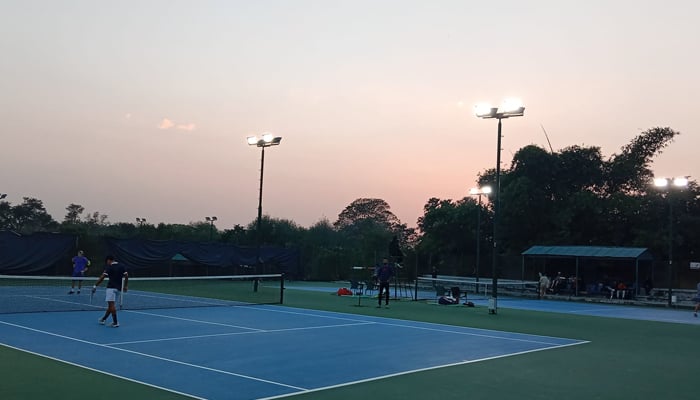 KARACHI: A tennis player's father has sought the intervention of the Director General of Pakistan Sports Board regarding the trials conducted for the selection of the national tennis team for Asian Games.
"The selection trials of Pakistan's tennis team for the upcoming Asian Games be re-planned from April 10th so that my talented daughter could also participate in them," said Aftab Qureshi in a letter to DG PSB.
It is to be noted that Pakistan Tennis Federation selected a national women team for the Billie Jean King Cup and the 19th Asian Games through trials that were conducted at PTF-SDA Tennis Complex from February 27 to March 1.
Aftab, who is also Director Academies of Pakistan Squash Federation, stated that his 21-year-old daughter Mahin "has been to Barcelona since 2012 during the 3-month summer vacations almost every year".
"In March last year, Mahin joined Barcelona Tennis Academy," said Aftab.
He added that Mahin also won two European Barcelona Federation tournaments recently.
Unfortunately, he added, her residency card is yet to be issued because of which she could not even move within Europe/Schengen states.
"She is expected to get the Residency card on or around March 10th," he said. "I informed about all this to Pakistan Tennis Federation in January as Mahin really wanted to be part of the said trials for Asian Games," said Aftab.
But, he added, PTF conducted trials and did not wait for her while she could have been given a wildcard as PTF exempted Ushna Suhail and Sara Mehboob.
He requested the DG PSB to order fresh trials for the selection of the national team for Asian Games, saying that otherwise he would move courts against this "injustice by PTF".
This correspondent made calls to the spokesperson of the federation for his comments but he was not available.