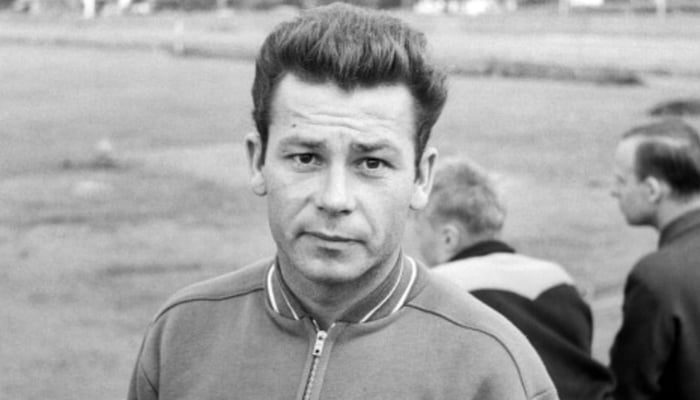 Just Fontaine, the all-time top scorer in a single World Cup finals with 13 goals, has died aged 89, his family told AFP on Wednesday.
Fontaine achieved the record in the 1958 finals in Sweden where France reached the semi-finals for the first time in their history, losing to Pele´s Brazil.
Part of a wonderful attacking trident at that World Cup alongside Roger Piantoni and Raymond Kopa, Fontaine might never have gone to Sweden at all.
Only injuries to fellow forwards Thadee Cisowski and his Reims teammate Rene Bliard saw him make the squad and then the starting line-up.
Fontaine also won four French league titles, one with Nice and three with the great Reims side of the post-war era.
"A star of French football, an outstanding striker, a legendary Reims player... To his family... Stade de Reims send their most sincere condolences," Reims wrote on Twitter.
He played in the Reims team that lost to the Real Madrid of Alfredo di Stefano, Ferenc Puskas and Raymond Kopa in the 1959 European Cup final.
Fontaine was then forced to retire in 1962 at the age of just 28 after he suffered a double leg fracture.
He later moved into management, lasting just two matches in charge of France in 1967 before leading Paris Saint-Germain to promotion to the top division in 1974 and then coaching Morocco to third place at the 1980 Africa Cup of Nations.
France head coach Didier Deschamps said: "I am saddened by the death of Just Fontaine, as I am sure all those who love football and our national team will be.
"As a player and then as a coach, I was lucky enough to meet him on several occasions. I was lucky enough to meet him on several occasions, notably at his home in Toulouse in September 2017. Justo was a very kind man, very respectful of the generations that succeeded him at Les Bleus.
"His attachment to the French team was strong and sincere. I send a friendly and moving thought to his family, his relatives and all our great elders today in sorrow."