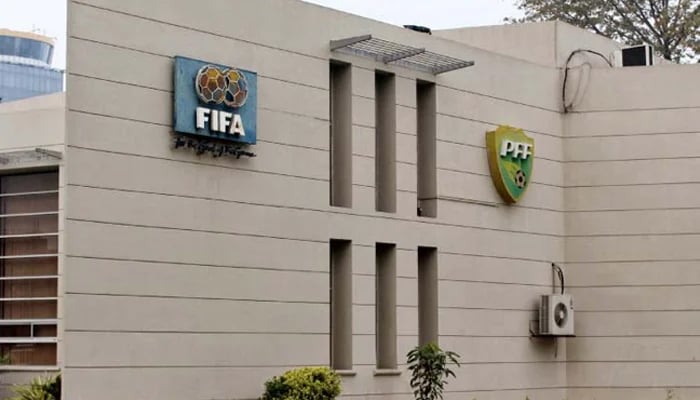 The Pakistan Football Federation has initiated the process of club scrutiny as part of the election process.
It must be noted that the online registration with the Pakistan Football Connect Programme (PFC) started in September 2022.
To be eligible for the Club Scrutiny process, clubs must complete their mandatory online registration requirements with PFC.
The minimum requisite data and documents, in compliance with the FIFA Connect Rules and PFF Constitution, must be submitted online on PFC by March 10, 2023.
Registration data and documents of at least three club officials and 20 bona fide players are part of the requirements.
"We encourage all clubs to complete any other information that is required in the PFC portal for complete registration," the PFF said in a press release. "In case of incomplete information, your player or club official registration with PFC shall not be processed."
Earlier, PFF Normalisation Committee chairman Haroon Malik said they are heading towards transparent elections.
"Physical scrutiny of clubs will help as a key factor for this process. We want to ensure that all stakeholders get equal opportunities to be a part of the election process," he said.
Meanwhile, the head coach of the Pakistan women's football team Adeel Rizki confirmed that the PFF is working on launching a women's league with the support of FIFA.
Rizki hopes that the league will be instrumental in improving women's football in Pakistan.
"[Before] there was only the national women's championship which was held for a very short period once a year," Rizki told FIFA.com. "Now we are working closely with FIFA to launch the women's league, which could be the game changer for women's football in Pakistan."
FIFA lifts ban on Pakistan Football
On June 30, 2022, FIFA had decided to lift ban on the PFF, which was imposed in April 2021 due to undue third-party interference.
FIFA has also extended the mandate of the Normalisation Committee (NC) by 12 months.
According to FIFA, the mandate of the normalisation committee includes the managing of PFF's daily affairs, ensuring the proper registration and scrutiny of the clubs in Pakistan, draft and ratify, with the assistance of FIFA and the AFC, an electoral code for the PFF, organise the elections at district followed by provincial levels and conduct the elections of a new PFF executive committee.