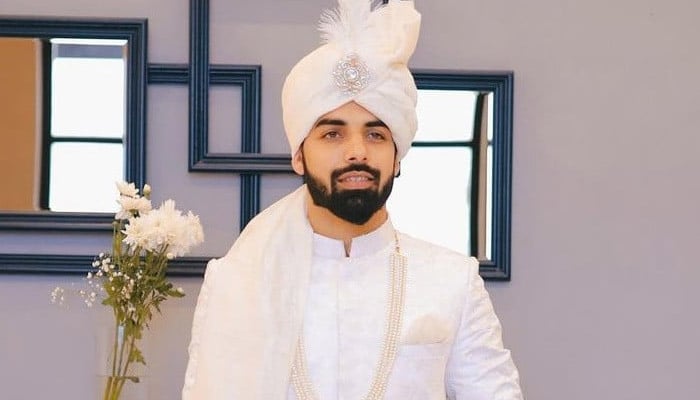 Pakistan team's all-rounder Shadab Khan shared that his marriage wasn't planned earlier. 
In a video shared by the Pakistan Cricket Board (PCB), Shadab said he is excited to start a new chapter in his life. 
"It's a big moment for me and my family," said Shadab. "To be honest, it happened all of a sudden. I was scheduled to travel to Australia but due to injury, I couldn't. Meanwhile, it all happened," shared the all-rounder. 
Shadab tied the knot with the daughter of former Test cricketer Saqlain Mushtaq. The cricketer's reception took place in Rawalpindi today. 
To a query about marriage season in cricket circle, Shadab said it wasn't planned. "Haris Rauf and I were not prepared for marriage. Shaheen and Shan already planned their marriage. Back-to-back weddings are just a coincidence," he said. 
Haris tied the knot with his classmate Muzna Masood Malik last December. Shan got married to his fiancé on January 21 followed by Shaheen's marriage with former Test cricketer Shahid Afridi's daughter on February 3. 
Shadab will join his team Islamabad United ahead of Pakistan Super League (PSL) season 8 in Karachi. The all-rounder will continue leading two-time champions this year. 
In a post-PSL 8 interview, Shadab had said that he doesn't want to lose against his friends. "When I am playing in the PSL, I am more focused because I don't want to lose to my teammates and close friends, otherwise they remind you about that the whole year with their teasing comments," the cricketer told the PCB Podcast.
"What I am today is solely due to PSL. I entered in this competition as an Emerging Category player, but this tournament gave me the opportunity, belief and confidence to grow and develop as a cricketer and I am pleased that I am now a Platinum Category player," he added.