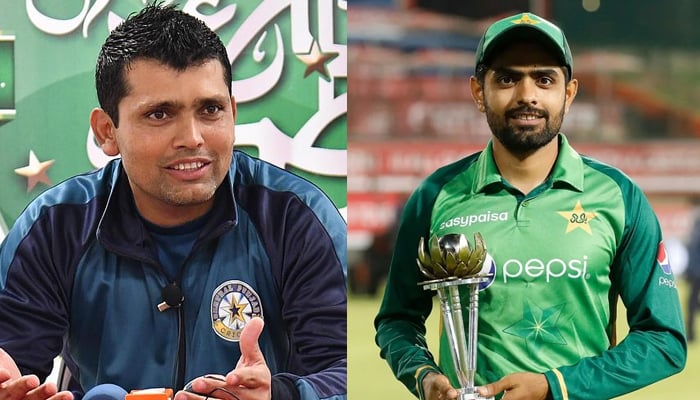 KARACHI: Wicket-keeper batter Kamran Akmal responded to critics who often call him out for not praising Babar Azam, who is also his younger cousin, publicly. 
During a press conference here on Tuesday, Kamran was asked why he doesn't often highlight Babar's performance on social media. 
"It's not like the way it is portrayed. Actually, I try to not praise my brothers, be they Umar, Adnan or Babar. I want the world to praise them," he said. 
"Babar is a very good player. I don't think we have such things in our minds. I want him to continue performing," he added. 
Kamran often faced criticism for not praising Babar's performance. The cricketer is the first cousin to Babar who is currently one of the top batters in Pakistan. 
Kamran Akmal takes retirement
Wicketkeeper-batter Kamran, on Tuesday, confirmed that he is now retired from all forms of cricket.
In a press conference, Kamran said he is now focused on new roles in the Pakistan Cricket Board (PCB).
"Obviously, I will not be playing cricket anymore due to new roles in PCB," responded Kamran who was named in national men's selection committee alongside Yasir Hameed and Mohammad Sami with Haroon Rashid as chairman.
"I will be playing small leagues but that too depend on my responsibilities in a new role given to me by PCB," he added.
The right-hander, who is an all-time second-highest run scorer in Pakistan Super League (PSL) with 1972 runs in 74 innings, went unpicked in eight edition's players' draft.
He is currently working as batting mentor with Peshawar Zalmi for a week for PSL 8.