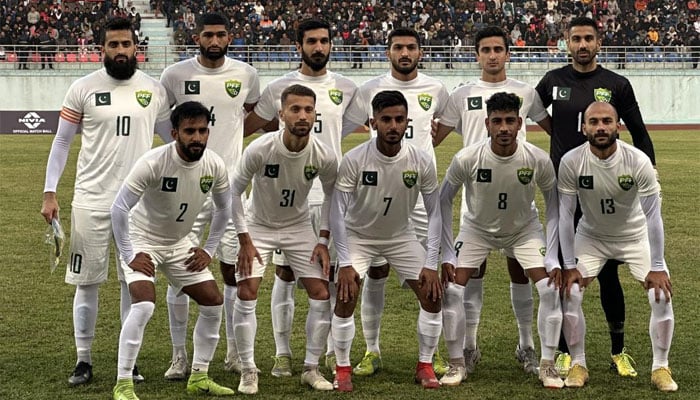 The Pakistan Football Federation (PFF) is likely to introduce a professional club league in the future.
The news was floating around that the national football governing body was thinking about launching a franchise league.
However, the PFF took to their official Twitter handle to dismiss the rumours while claiming that a professional league is in the pipeline.
"We never said that we are launching a franchise league. A professional club league however is definitely in the pipeline. We will keep you guys updated," the PFF wrote.
It is worth mentioning here that the national team's players are representing their respective sides in the ongoing National Challenge Cup 2023.
FIFA lifts ban on PFF
FIFA had decided to lift ban on the PFF, which was imposed in April 2021 due to undue third-party interference, in June last year.
FIFA also extended the mandate of the Normalisation Committee (NC) by 12 months.
According to FIFA, the mandate of the normalisation committee includes the managing of PFF's daily affairs, ensuring the proper registration and scrutiny of the clubs in Pakistan, draft and ratify, with the assistance of FIFA and the AFC, an electoral code for the PFF, organise the elections at district followed by provincial levels and conduct the elections of a new PFF executive committee.