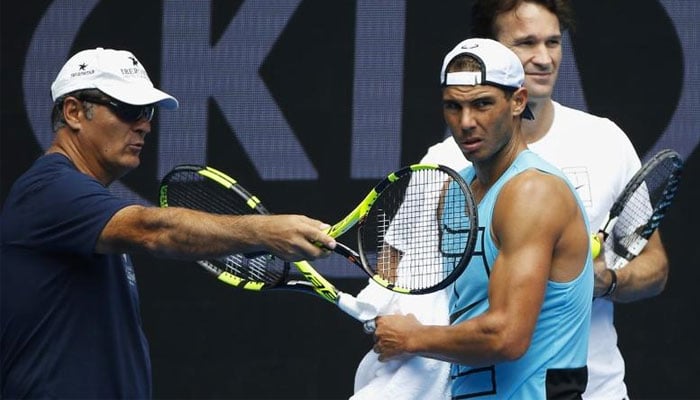 Uncle Toni, Rafael Nadal's former coach, gave an update on the Spaniard's tennis career.

Despite being 36, Nadal is still one of tennis' finest players and a serious threat in every competition he participates in.
However, the Spaniard has only won two of his last 11 matches since last year's Wimbledon due to several ailments, which caused a decline in form.
The world number six is now recovering from a hip injury sustained at the Australian Open.
While rumours about world number six's future persist, Uncle Toni clarified the situation by giving an understanding of his nephew's perspective.
"He knows that his career, whatever he does from here on out, has been a great one," the 61-year-old told EFE.
"For now it's just about making the effort to continue, as he has been doing for a long time now. The word 'retirement' is not on Rafa's mind."
At the Australian Open last month, Novak Djokovic took advantage of the chance to win his record-tying 22nd Grand Slam.
This sets up a fascinating contest at the French Open between the legendary Spaniard and the Serbian, with both players aiming for a record-breaking 23rd victory.
Nadal has had several injuries during the last year.
But according to Toni, Nadal has a good chance of winning a 15th title in the French capital and breaking the Grand Slam record if he can get back to 100 percent fitness and play a full clay-court season by the time Roland Garros arrives.
"He is still in good form and, if he is in the right condition, he'll continue. For now, he needs to rest and recover for three or four more weeks. It'll be difficult because Djokovic is fresher than him. He'll have a chance at Roland-Garros, so we'll see," he said.
"Ultimately, it'll be a complicated fight against a great champion like Djokovic. He knows that his career, whatever he does from here on out, has been a great one."