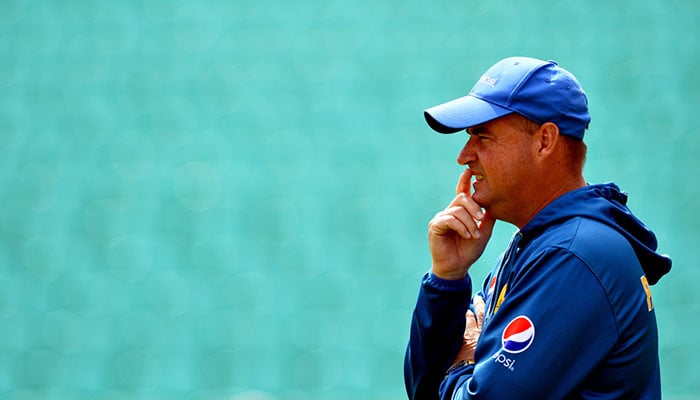 Former Pakistan coach Mickey Arthur was reportedly in tears when he was informed by the Pakistan Cricket Board (PCB) that his contract will not be renewed, Jang reported on Tuesday.
Arthur, according to the Urdu daily's senior reporter Abdul Majid Bhatti, was in his room at the National Cricket Academy in Lahore when the news got to him.
At this point, as per eyewitnesses, Arthur was overcome with emotions, and rued that "the team for which my personal life got affected and I got separated from my wife, removed me like this."
Arthur, Jang reports, got separated from his better half last year, following which he was so disturbed that he even had a clash with players in the dressing room, although he had later apologised, saying that "I was upset due to my personal life and could not keep my emotions in check."
The South African had reportedly pinned the blame of his personal problems on his association with the Pakistan team, adding that "I was unable to give time to my family in the past three years, which is why my wife left me."
Sources close to the matter further said that Arthur was very hopeful that his contract would be renewed, especially considering that he had been summoned to Lahore by the board. However, in a surprising turn of events, the PCB's cricket committee ruled against him — much to his disappointment.
Arthur was purportedly very disheartened in his final two days in Pakistan, and left for Perth with a heavy heart.
Mickey Arthur was in tears when removed as Pakistan head coach