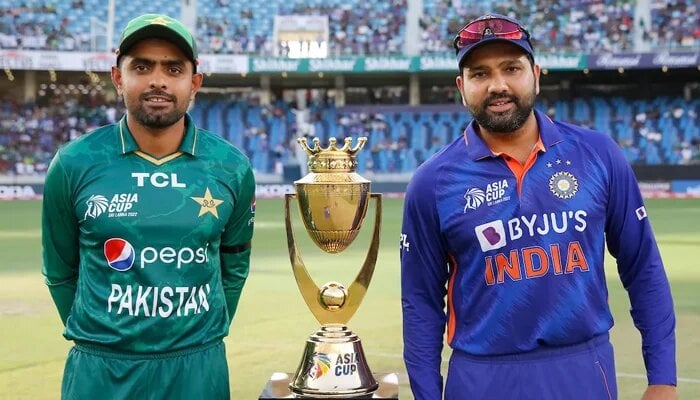 KARACHI: The Asian Cricket Council (ACC) will make a final decision on venue of Asia Cup 2023 in its Executive Board's meeting next month.
The Asia Cup 2023 is to be hosted by Pakistan but following India's refusal to tour the country, citing their government's non-permission, the event's hosting in Pakistan became uncertain.
While the Board of Control for Cricket in India (BCCI) Secretary Jay Shah has repeatedly said that India will not tour Pakistan, there is no official word from ACC on moving the tournament out from Pakistan.
An emergency meeting of Asian Cricket Council was held in Bahrain on Saturday which was also attended by Pakistan Cricket Board (PCB) Management Committee Chairman Najam Sethi.
Among other issues, fate of Asia Cup was also discussed but no decision was made.
"The ACC had a constructive dialogue on the upcoming Asia Cup 2023. The Board agreed to continue discussions on operations, timelines and any other specifics with a view to ensure the success of the tournament. An update on the matter would be taken on the next ACC Executive Board meeting to be held in March 2023," said the ACC statement following the meeting.
If India doesn't agree to touring Pakistan for the event, there are chances that tournament could be moved to a neutral venue. UAE and Qatar are being considered as possible neutral hosts for the tournament.
However, PCB has told the ACC meeting any steps in subsequent of moving tournament out of Pakistan will be subject to the approval of the Government of Pakistan.
Sources say that Najam Sethi told Jay Shah that if you won't play in Pakistan we won't play in India. It seems that the deadlock will be revisited in March when the ICC and ACC Executive Board meetings take place one after the other since the issues are the same in the Asia Cup, World Cup and Champions Trophy.
Faizan Lakhani is Deputy Editor (Sports) at Geo News.