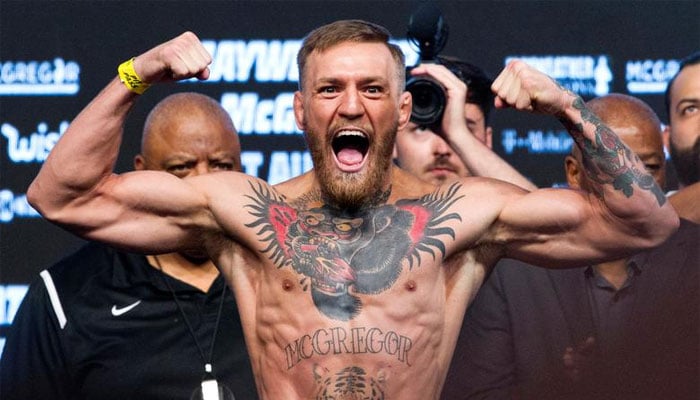 UFC star Conor McGregor has donated a whopping €1 million to his beloved Crumlin Boxing Club in Dublin.
The Irishman broke his leg in a loss to Dustin Poirier in July 2021, rendering him unable to fight for over a year.
In between trips abroad for vacation and to shoot scenes for his upcoming acting role, McGregor has returned to training in Dublin.
The fact that McGregor has given a kind gesture to his old boxing club has surfaced on social media, proving that he hasn't forgotten his roots.
On TikTok, the well-known gym posted a message that read: "Conor McGregor paid €1,000.000 to get Crumlin Boxing Club extended making it the best boxing club on the planet and with the best three coaches also, Philip, Bra, and Stephen."
Given its part in assisting McGregor's development into an incredibly successful MMA fighter, the training facility already enjoys a well-deserved international reputation.
It is evident from the generous donation that McGregor retains a special place in his heart for the organisation.
McGregor also made a significant jump into boxing in 2017, when he challenged legendary boxer Floyd Mayweather in a highly successful match, using the experience he gained from the club.