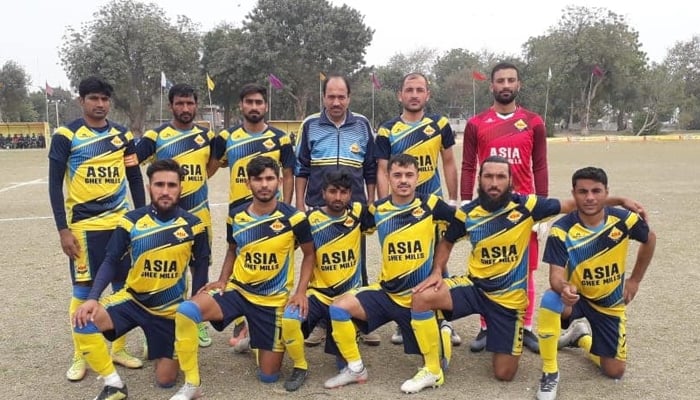 Asia Ghee Mills (AGM) beat Pakistan Railway by 3-1 on eighth day of the Pakistan Football Federation (PFF) National Challenge Cup 2023.

In day's first match in Bahawalpur, Fareed, Jamil and Hassan scored a goal each for AGM to lead them to victory. Sirajuddin could score only goal for Pakistan Railway.

In another match, Masha United outclassed SA Farms by 4-2. Ikram scored two goals while Musadiq and Ibrar scored a goal each. For SA Farms, Hamza scored both goals.

WAPDA thrashed Saif Textile by 5-0 in Lahore thanks to Shayek Dost's hat-trick. Ahmed and Ali scored a goal each to further strengthen WAPDA's winning chances.

In Rawalpindi, KRL and Army could not score any goal as the match ended up in a draw.
In the day's last match in Peshawar, PAF beat Mamsons by 3-1. Samad, Essa, and Mujahid scored for PAF whereas Waleed Khan was the lone goal-scorer for Mamsons.