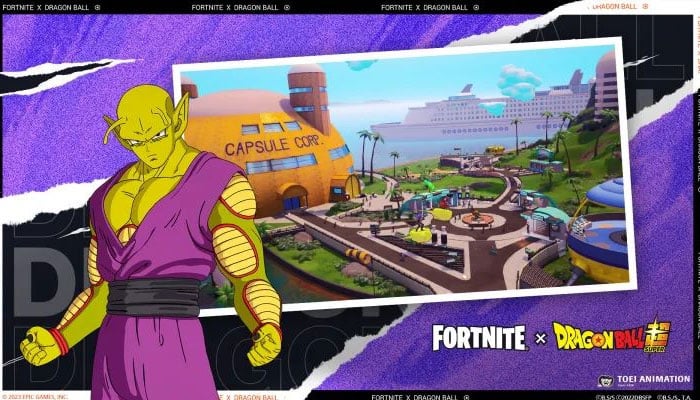 In Fortnite Chapter 4 Season 1, the eagerly anticipated v23.30 update has arrived, bringing with it a fresh batch of missions for players to complete as well as a number of brand-new items and customised Augments. 
There are many new additions to enjoy, but the island's map hasn't been updated.
But just as players are getting ready to hold onto their Riftjector seats and win the Victory Royale as Son Gohan and Piccolo, the newest Dragonball collaboration appears. 
Dragonball Super collaboration
The long-rumored Dragonball Super cooperation will be available in Fortnite, enabling users to buy powerful Son Gohan and Piccolo from the Item Shop.
The well-known Nimbus Cloud and Kamehameha Mythic items have just been updated and will be included in the game as soon as it launches. However, it appears that this update has vaulted the Deku's Smash Mythic.
Fortnite Crew Pack 
In addition to the current Battle Pass, subscribers of Fortnite crew will also get a bonus of 1000 V-Bucks and the Sylvie skin with the February crew pack. However, they will be given an extra 950 V-Bucks if they already own the pass.
Players will have to spend $11.99 for the crew pack, which includes all of the cosmetics and V-Bucks prizes.
New Reality Augments
Similar to the last update, Fortnite Chapter 4's perk system will receive five new Augments this week, which will be distributed to players.
During a Battle Royale match, players can use the reroll option to unlock these Augments or temporarily borrow them from their teammates.

Oathbound Quests Part 3 and Weekly Quests
With this update, the third Oathbound Quest, which advances this season's mediaeval plot, will be released. However, AMIE and Stellan's voiceovers have leaked, and they can be heard expressing their worries about a Shapeless Man trying to enter through the Rift Gate.
In addition, the AI in AMIE's questlines is creating its own skin to save the scientist whose identity was exposed after the update. Players who complete these quests will level up more quickly across their Battle Pass and receive up to 20,000 XP each quest completed.
Loopers now have until the end of the season to finish the new set of Weekly Quests that will be added to the game and will each award 16,000 XP.
The Witcher Quests
The Igni symbol must now be lit in order for loopers to claim the Victory Royale on the Fortnite island and unlock Geralt of Rivia. With this version, the game gained tasks to unlock Geralt of Rivia, an additional reward for Battle Pass owners.
Players will receive cosmetic rewards for completing each quest, which they can utilise in their Geralt locker. Therefore, remember to toss The Witcher a coin the next time you encounter him on the island.