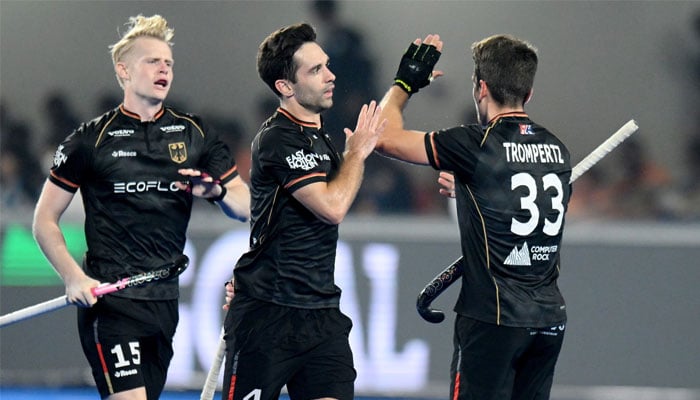 BHUBANESWAR: Germany came from 2-0 behind to overcome defending champions Belgium and win the hockey World Cup on Sunday in a dramatic see-saw final ending in a sudden death shootout.
Belgium went ahead in the first quarter in Bhubaneswar, India with Florent Van Aubel collecting the ball after a deflection and smashing it powerfully into the backboard.
Moments later Tanguy Cosyns doubled Belgium's lead, collecting a neat cross in front of the German goal for an easy tap-in. Germany reviewed the goal decision but it stood.
Early in the second quarter Belgium's keeper Vincent Vanasch saved a penalty stroke but just before half-time Niklas Wellen got one back for Germany.
Germany then scored through Gonzalo Peillat to make it 2-2 and in the final period captain Mats Grambusch squeezed a shot between Vanasch's legs to go ahead 3-2.
But with under two minutes remaining, Belgium's Tom Boon equalised from a penalty corner, taking the game into a shootout. This went to sudden death and Germany won 5-4.
Belgium "is a world-class team... They have so much quality. We knew it would be a huge clash against them," Wellen, named player of the match, said afterwards.
"If you come back from two goals down three times in a row, it's not luck. It's our quality, it's our mentality. And we showed that again today," he said.
Belgium hockey's golden generation were hoping to win their second World Cup in a row, after cruising into the final despite having the tournament's oldest side.
Their passage to the final included a shootout victory over the Netherlands in the semi-finals and a 2-0 thumping of New Zealand in the quarters. On their way to the final Germany beat England and then Australia.