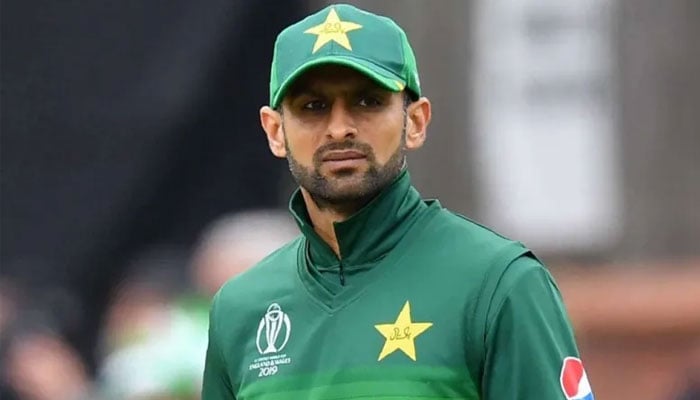 Veteran Pakistan all-rounder Shoaib Malik has denounced the idea that players get slower as they get older and claimed that his fitness can be compared to a 25-year-old player.
Shoaib is one of the Rangpur Riders' top run scorers in the ongoing Bangladesh Premier League (BPL). He regularly competes against players half his age.
"Trust me, even though I am the oldest in the team, you can compare my fitness with a 25-year-old. What motivates me is I still enjoy coming to the ground and I still think that the hunger is there. As long as these two things are there, I am going to keep playing which is why I am not even thinking of retiring," Malik told the reporters in Sylhet on Sunday.
Malik, who was part of Pakistan's squad for the T20 World Cup 2021, clarified that he is available to be picked in the T20 format and is in no intention to bid farewell to the game.
"I would retire from cricket once and for all but right now, my process and thoughts are not there, and at this moment, I am enjoying my cricket wherever I get an opportunity. I already retired from ODI and Test cricket but I am still very much available for the T20 format. Wherever I get the opportunity, I am giving my best," he said.
Malik claimed that he adored the people and cuisine of Bangladesh and had a particular fondness for the fish in the country.
"I love the people of Bangladesh. They are very loving people and support their team. I love the food here, especially the fish. Even the players in Bangladesh are lovely people and they want to improve their game. It's a complete package when I come to Bangladesh," he said.
It is worth mentioning here that Malik has amassed 225 runs in seven matches for his side Rangpur Riders in the BPL 2023.