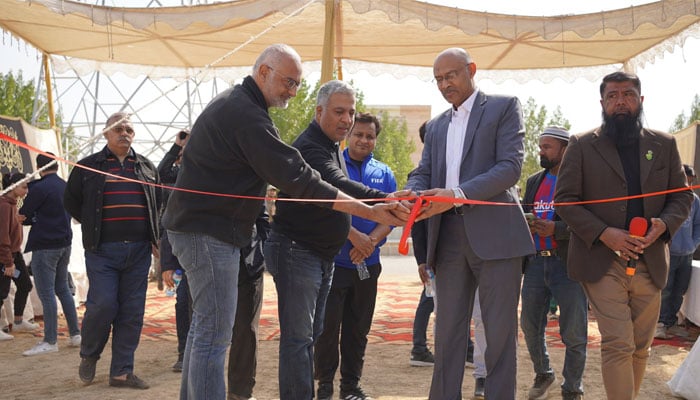 Chairman Normalisation Committee, Haroon Malik, of the Pakistan Football Federation (PFF), along with other members, visited the FIFA Goal project in Karachi on Thursday.

The PFF took to Twitter and shared pictures of the top officials at the project venue.
"Haroon emphasised the importance of this project and several other plans were discussed to make this area an accessible football center for the community," the PFF wrote.
The Goal projects in Pakistan are a tragic tale. Only one of the eight facilities handed to Pakistan is fully operational, and that is the PFF House in Lahore, which serves as the nation's football headquarters.
Meanwhile, the one in Peshawar was abandoned, and another six appeared to be built hastily and are glaringly underutilised.
Those initiatives were offered to Pakistan as a part of FIFA's Goal Programme, the idea behind which was to provide football infrastructure and facilities, such as fields, technical centres, and youth academies, for the growth of the game.
FIFA lifts ban on PFF
It must be noted that FIFA lifted the ban on the PFF, which was imposed in April 2021 due to undue third-party interference, in June last year.
FIFA also extended the mandate of the Normalisation Committee by 12 months.
According to FIFA, the mandate of the Normalisation Committee includes managing of PFF's daily affairs, ensuring the proper registration and scrutiny of the clubs in Pakistan, draft and ratify, with the assistance of FIFA and the AFC, an electoral code for the PFF, organise the elections at district followed by provincial levels and conduct the elections of a new PFF executive committee.