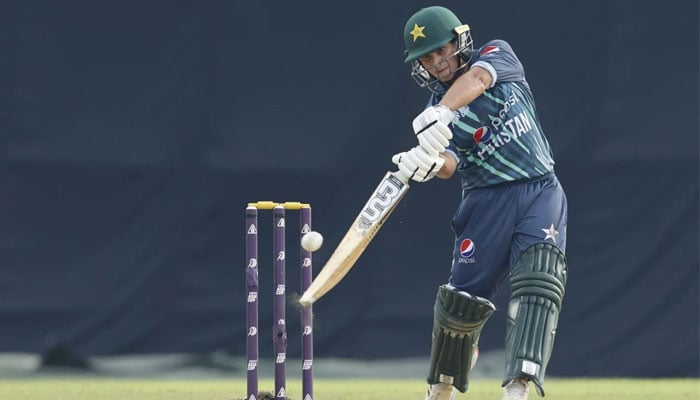 The Marylebone Cricket Club (MCC) has clarified a law after a moment of controversy when Pakistan all-rounder Nida Dar was seemingly bowled by Australia's Tahlia McGrath in the ODI match between the two sides at the Northern Sydney Oval.
Dar turned aside as the ball struck the stumps. However, the umpire's declaration of a dead ball caused some confusion in the media and on social media. But the umpire made the right choice.
Specifically, Law 20.4.2.5 specifies that either umpire must declare and signal a dead ball when "the striker is not ready for the delivery of the ball and, if the ball is delivered, makes no attempt to play it."
Dar, who did not attempt to play the ball and only looked up as McGrath was well into her delivery action, is therefore protected by this Law.
The batter's actual step away from the crease occurred after the ball had been delivered, but this is not important as long as the umpire is satisfied that the striker was not prepared for the delivery.
However, the video unquestionably demonstrates that Dar was not looking up as the ball was delivered, but she had been gazing down as McGrath started her delivery stride.