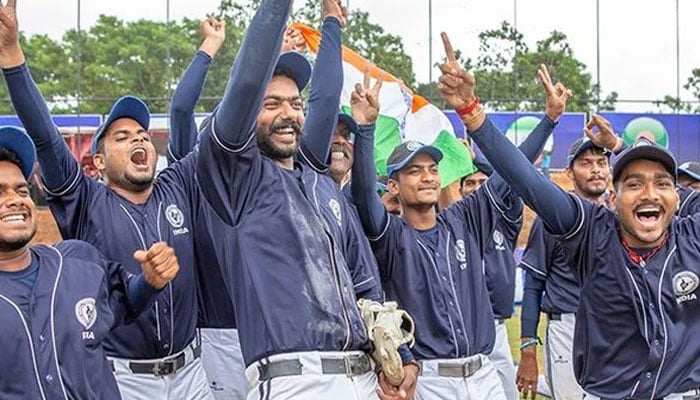 President of Baseball Federation Pakistan, Fakhar Ali Shah, has confirmed that the Indian team has been granted a No Objection Certificate (NOC) to participate in the 15th West Asia Baseball Cup.
The event is scheduled to take place from January 26 to February 1 in Islamabad.
"NOC letters have been received from the Ministry of Inter Provincial Coordination. They have been sent to India Baseball Federation Secretary Harish Kumar," Fakhar said.
"The passports of the Indian contingent have already been collected. The letter will be submitted today. I hope that the Indian team will get visas soon and will come to Pakistan," he added.
Foreign teams will start to arrive in Pakistan from tomorrow.
Earlier, Pakistan granted visas to the Palestine baseball team to participate in the tournament.
The West Asia Cup is a six-team event involving hosts Pakistan, Palestine, India, Sri Lanka, Bangladesh, and Afghanistan.
It is worth mentioning here that, earlier, the Baseball Softball Federation of India (BSFI) wrote a letter to Pakistan Olympic Association (POA) to confirm their participation in the Baseball event of the XIV South Asian Games, which was initially scheduled to take place in March 2023, but the event was later postponed to March 2024 by South Asia Olympic Council (SAOC).
Sohail Imran is a senior reporter for Geo News.