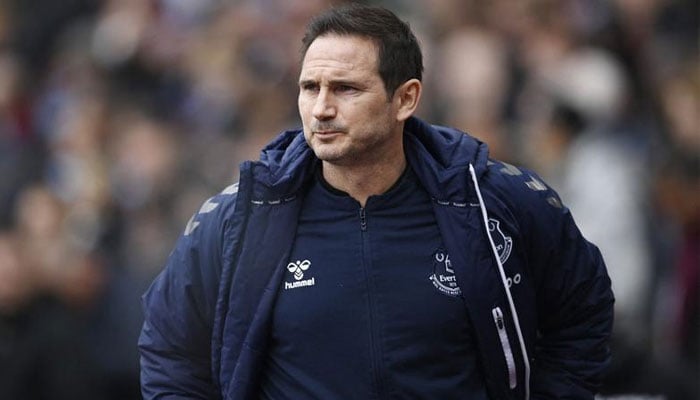 Everton manager Frank Lampard has said he has no fear of being fired following his team's Premier League defeat to West Ham at London Stadium on Saturday.
Jarrod Bowen scored twice in the first half to give former Toffees manager David Moyes a much-needed victory.

Since October, the Toffees have failed to win in the Premier League, and they are placed 19th in the relegation zone.
The terrible form of Everton, which consists of six losses and two draws, is Lampard's longest winless streak as a manager in league play.
"I don't get that far down the line to fear. I just do my job. I get up every day and think how we can get a bit better - it's as simple as that," he told BBC Radio 5 Live.
After the loss, Lampard acknowledged that the club is going through "tough times", adding that when he came over at Goodison Park a year ago, the squad was already having trouble, so he understood the challenge ahead would be tough.
"We had a big fight and stayed in the league [last season]," he told Match of the Day. "We lost Richarlison and now have tried to build around that, so it is normal we are fighting again when other clubs are trying to move on.
"History moves on and nothing gives you the right to be in their league. If you don't move you will hit tough times. We are in tough times and everyone has to try to move forward. It is impossible for me to jump into the future. Last season we were five points shy of safety with five or six games to go, but as a club, we have to move together.
"I cannot complain about the spirit of the players and how they approached the game. They may have passed it slow but we didn't find it in the final third."
Meanwhile, Everton owner Farhad Moshiri, who was at London Stadium to watch his club play for the first time in 14 months, remained coy after being asked if Lampard should be fired.
"I can't comment. It's not my decision," he told Sky Sports.
Everton have also been eliminated from the third round of both the Carabao Cup and the FA Cup this season.