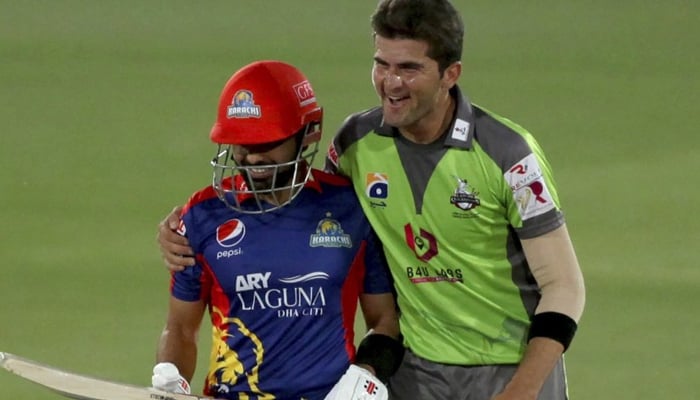 The chairman of the Pakistan Cricket Board (PCB) Management Committee, Najam Sethi, has claimed that season eight of the Pakistan Super League (PSL) will be better than the previous editions.
Sethi also confirmed the schedule of PSL 8, which will be played between February 13 and March 19, 2023.
"I am delighted to formally confirm the schedule of the PSL 8, which will allow the Pakistan Cricket Board and the six franchises to start firming up and finalising their respective event plans and objectives," Sethi said in a press release issued by the PCB.
"The PSL 8 will be a massive event for the PCB, taking place at the four iconic venues with the world's best T20 cricketers in action. We aim to make the PSL bigger, better and stronger than ever before with the overarching ambition to make it the first-choice event for leading T20 cricketers.
"Each of the six sides will enter the PSL 8 with lots at stake. Islamabad United will aim to become the most successful team with three titles, Lahore Qalandars will attempt to become the first side to win back to back titles and the remaining four teams will once again attempt to put a hand on the glittering silverware. This makes up for an exciting, enthralling and entertaining 34-match tournament."
Sethi also backed the quality of cricket in PSL while also hoping that the eight edition will unearth stars of the future.

"There will be no question on the quality of cricket that will be played in over 34 days of action-packed cricket. I am hoping the PSL will once again live up to its expectations of unearthing and identifying future stars who will not only challenge the established household names in this edition but will go on to represent Pakistan," he said.
The PCB chief also urged fans to turn up in large numbers for the matches.
"Finally, I would request the passionate Pakistan cricket fans to back the PSL 8 by turning up in big numbers and showing their appreciation and support for not only their favourite teams and players, but towards all other participants," he concluded.