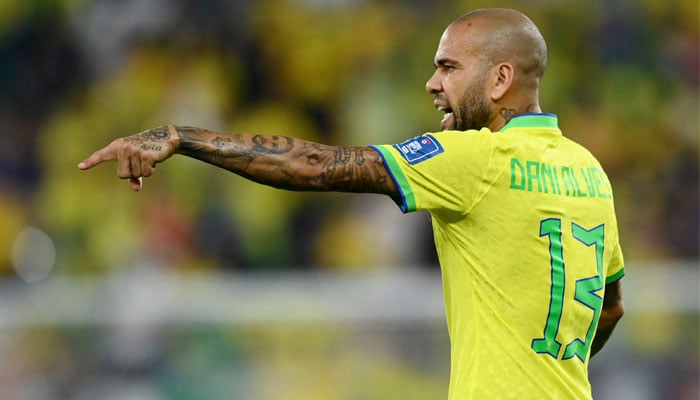 Brazil defender Dani Alves has been arrested by the police in Spain and taken to court for interrogation after he was accused of sexually abusing a lady in a local nightclub.
Alves acknowledged that he was present when the alleged sex crime took place late last month at the famous city nightclub Sutton.
But after a court announced it had launched a formal investigation, he adamantly maintained his innocence in a Spanish TV appearance.

"I don't know who this lady is. I don't know her name, I don't know her, I've never seen her in my life," the former FC Barcelona defender said.
The former Barcelona defender, who is currently playing for UNAM Pumas in Mexico, was detained on Friday at an unidentified place and escorted to a police station in the Les Corts neighbourhood to provide a statement.
According to local media, the 39-year-old, who last month made history by becoming the oldest Brazilian to play in a FIFA World Cup, had lawyers arrange his police interview.
The reports also said that he would be taken to the court investigating the alleged sexual assault for further questioning after being questioned and fingerprinted as part of the standard process.
A spokesman for the regional Mossos D'Esquadra confirmed: "A man accused of an indecent assault at a nightclub in Barcelona late last year has been arrested. He has now been taken to court after making a statement to the police. It will be up to the court now to decide what measures to take."
Alves had flown to Spain from Mexico with the club's approval after the mother of his model wife Joana Sanz passed away.