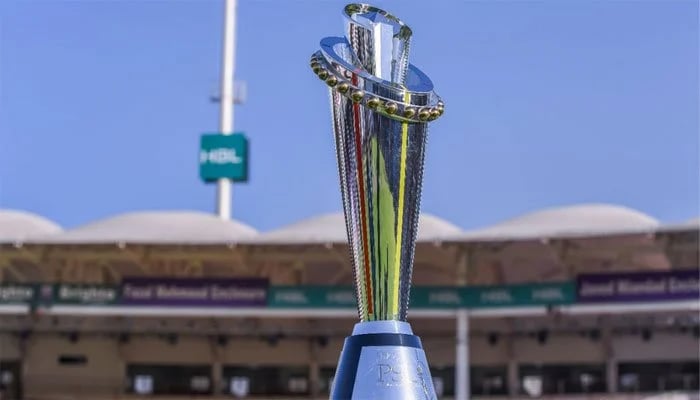 The Pakistan Cricket Board (PCB) Management Committee Chairman Najam Sethi has announced the schedule of Pakistan Super League (PSL) season eight. 
The much-awaited league will take place from February 13 to March 19 in Karachi, Multan, Lahore and Rawalpindi. 
The PSL 8 will be held in two legs with Multan Cricket Stadium and National Bank Cricket Arena splitting matches from February 13-26 before the action shifts to the Gaddafi Stadium and Pindi Cricket Stadium where the matches will be played from February 26 to March 19. This includes the Qualifier, two Eliminators and the final at the home of Pakistan cricket from March 15-19.
Rawalpindi will host most 11 matches, Karachi and Lahore will host nine matches each whereas Multan to host five matches. The opening ceremony will take place in Multan for the very first time. 
More than 36 foreign players, representing 10 nations, will be in action in the tournament. 

Here's the complete schedule:
13 Feb - Multan Sultans v Lahore Qalandars, Multan Cricket Stadium
14 Feb - Karachi Kings v Peshawar Zalmi, National Bank Cricket Arena
15 Feb - Multan Sultans v Quetta Gladiators, Multan Cricket Stadium
16 Feb - Karachi Kings v Islamabad United, National Bank Cricket Arena
17 Feb - Multan Sultans v Peshawar Zalmi, Multan Cricket Stadium
18 Feb - Karachi Kings v Quetta Gladiators, National Bank Cricket Arena
19 Feb - Multan Sultans v Islamabad United, Multan Cricket Stadium; Karachi Kings v Lahore Qalandars, National Bank Cricket Arena
20 Feb - Quetta Gladiators v Peshawar Zalmi, National Bank Cricket Arena
21 Feb - Quetta Gladiators v Lahore Qalandars, National Bank Cricket Arena
22 Feb - Multan Sultans v Karachi Kings, Multan Cricket Stadium
23 Feb - Peshawar Zalmi v Islamabad United, National Bank Cricket Arena
24 Feb - Quetta Gladiators v Islamabad United, National Bank Cricket Arena
26 Feb - Karachi Kings v Multan Sultans, National Bank Cricket Arena; Lahore Qalandars v Peshawar Zalmi, Gaddafi Stadium
27 Feb - Lahore Qalandars v Islamabad United, Gaddafi Stadium
1 Mar - Peshawar Zalmi v Karachi Kings, Pindi Cricket Stadium
2 Mar - Lahore Qalandars v Quetta Gladiators, Gaddafi Stadium
3 Mar - Islamabad United v Karachi Kings, Pindi Cricket Stadium
4 Mar - Lahore Qalandars v Multan Sultans, Gaddafi Stadium
5 Mar - Islamabad United v Quetta Gladiators, Pindi Cricket Stadium
6 Mar - Quetta Gladiators v Karachi Kings, Pindi Cricket Stadium
7 Mar - Peshawar Zalmi v Lahore Qalandars, Pindi Cricket Stadium; Islamabad United v Multan Sultans, Pindi Cricket Stadium
8 Mar – Pakistan Women's League Exhibition Match 1, Pindi Cricket Stadium; Peshawar Zalmi v Quetta Gladiators, Pindi Cricket Stadium
9 Mar - Islamabad United v Lahore Qalandars, Pindi Cricket Stadium
10 Mar - Pakistan Women's League Exhibition Match 2, Pindi Cricket Stadium; Peshawar Zalmi v Multan Sultans, Pindi Cricket Stadium
11 Mar - Pakistan Women's League Exhibition Match 3, Pindi Cricket Stadium; Quetta Gladiators v Multan Sultans, Pindi Cricket Stadium
12 Mar - Islamabad United v Peshawar Zalmi, Pindi Cricket Stadium; Lahore Qalandars v Karachi Kings, Gaddafi Stadium
15 Mar - Qualifier (1 v 2), Gaddafi Stadium
16 Mar - Eliminator 1 (3 v 4), Gaddafi Stadium
17 Mar - Eliminator 2 (loser Qualifier v winner Eliminator 1), Gaddafi Stadium
19 Mar – Final, Gaddafi Stadium