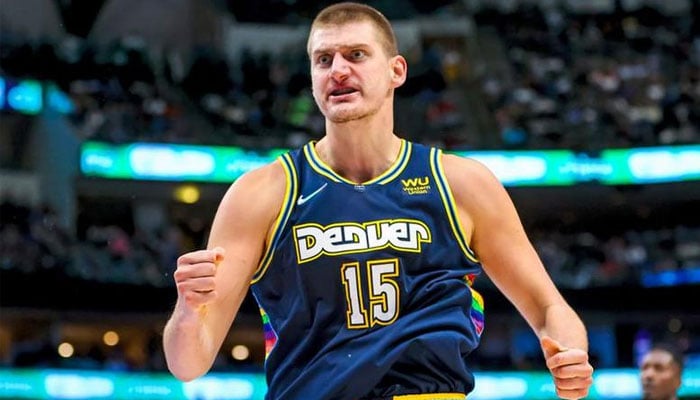 Serbian Nikola Jokic created history to help the Denver Nuggets defeat the Minnesota Timberwolves 122-118 on Wednesday.
The most recent two-time NBA Most Valuable Player winner, Jokic, handed out his 3,680th career assist to surpass Alex English's mark for the Nuggets.
It is worth mentioning here that John Stockton, a former Utah Jazz player, holds the NBA record with 15,806.
Just over halfway through the 82-game season, the Nuggets have won eight straight games and are in first place in the Western Conference.
They are half a game ahead of the Memphis Grizzlies, who defeated the Cleveland Cavaliers for their 11th straight victory, matching their record-winning streak.
The Grizzlies won 115-114 after Steven Adams converted the game-winning shot with 16.6 seconds left.
Meanwhile, the Atlanta Hawks defeated the Dallas Mavericks 130-122, the Washington Wizards defeated the New York Knicks 116-105, and the Miami Heat defeated the New Orleans Pelicans 124-98.
The Sacramento Kings defeated the Los Angeles Lakers 116-111, while the Oklahoma City Thunder overpowered the Indiana Pacers 126-106. The Utah Jazz beat the Los Angeles Clippers 126-103, and the Charlotte Hornets edged out fellow struggling Houston Rockets 122-117.